Tiffany's Blue Box Café at Harrods
Afternoon Tea Review: Tiffany's Blue Box Cafe, Harrods, London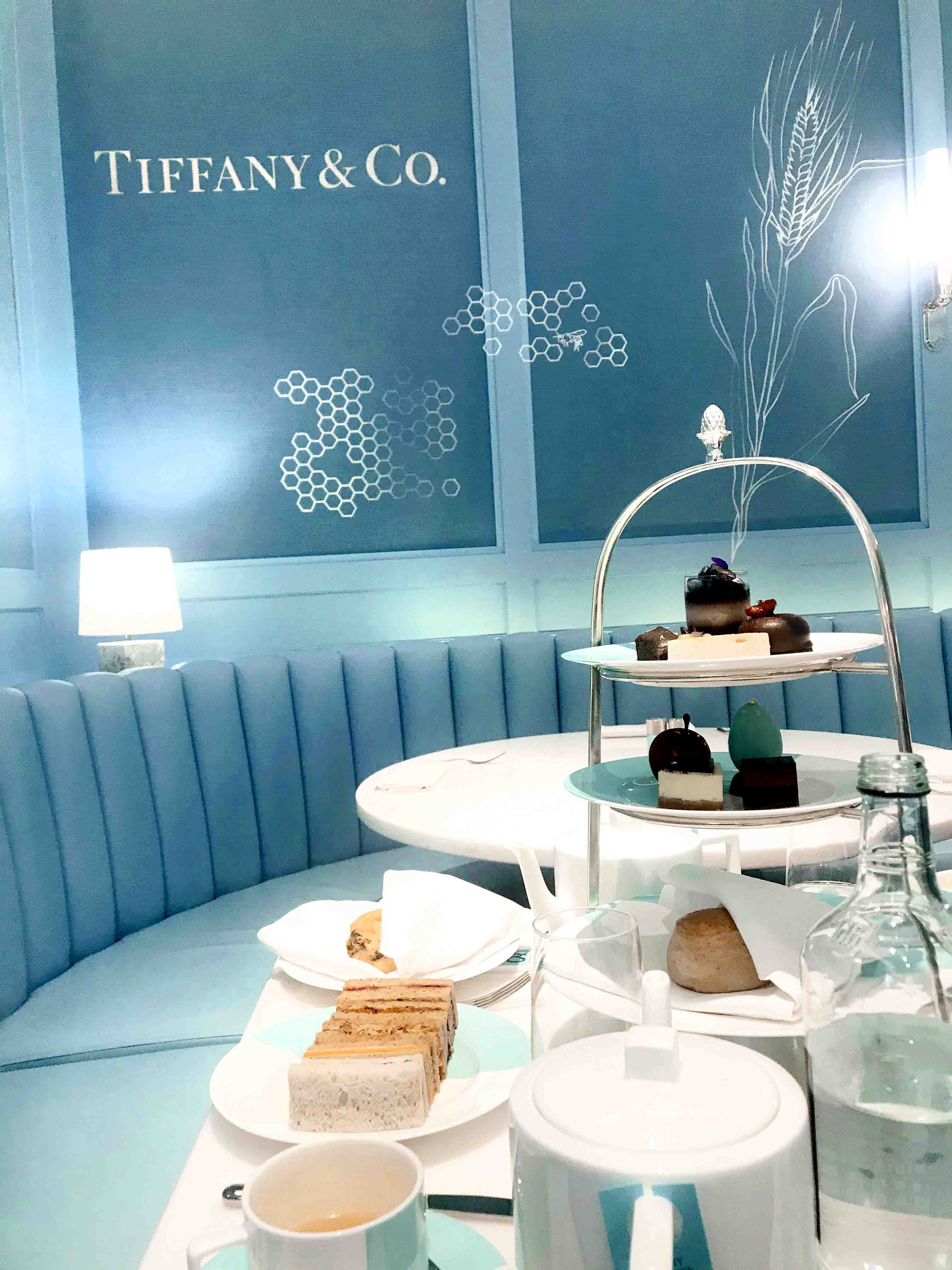 What better screams luxury dining than a collaboration with an iconic high-end jewellery brand and a legendary department store. After New York, Tiffany & Co decided to come across the Atlantic and bring us a luxurious pop-up café experience. Now you can feel like Holly Golightly in Harrods.
Was this another overly priced collaboration between a high-end brand with mediocre food? I set the alarm at 2:00 am to reserve a space on the date they started taking bookings. I was lucky enough to grab myself a slot for a Tuesday afternoon. Phew!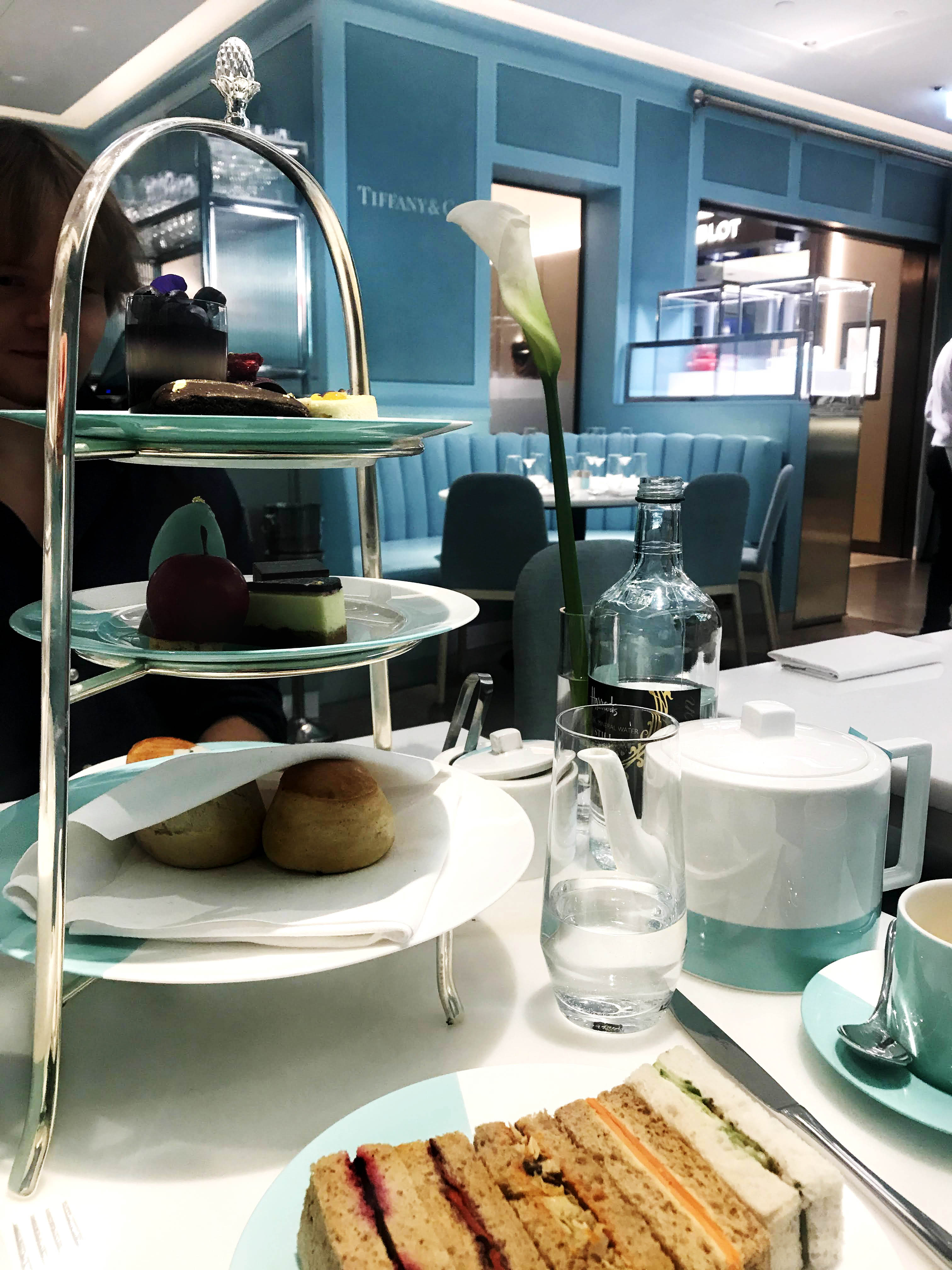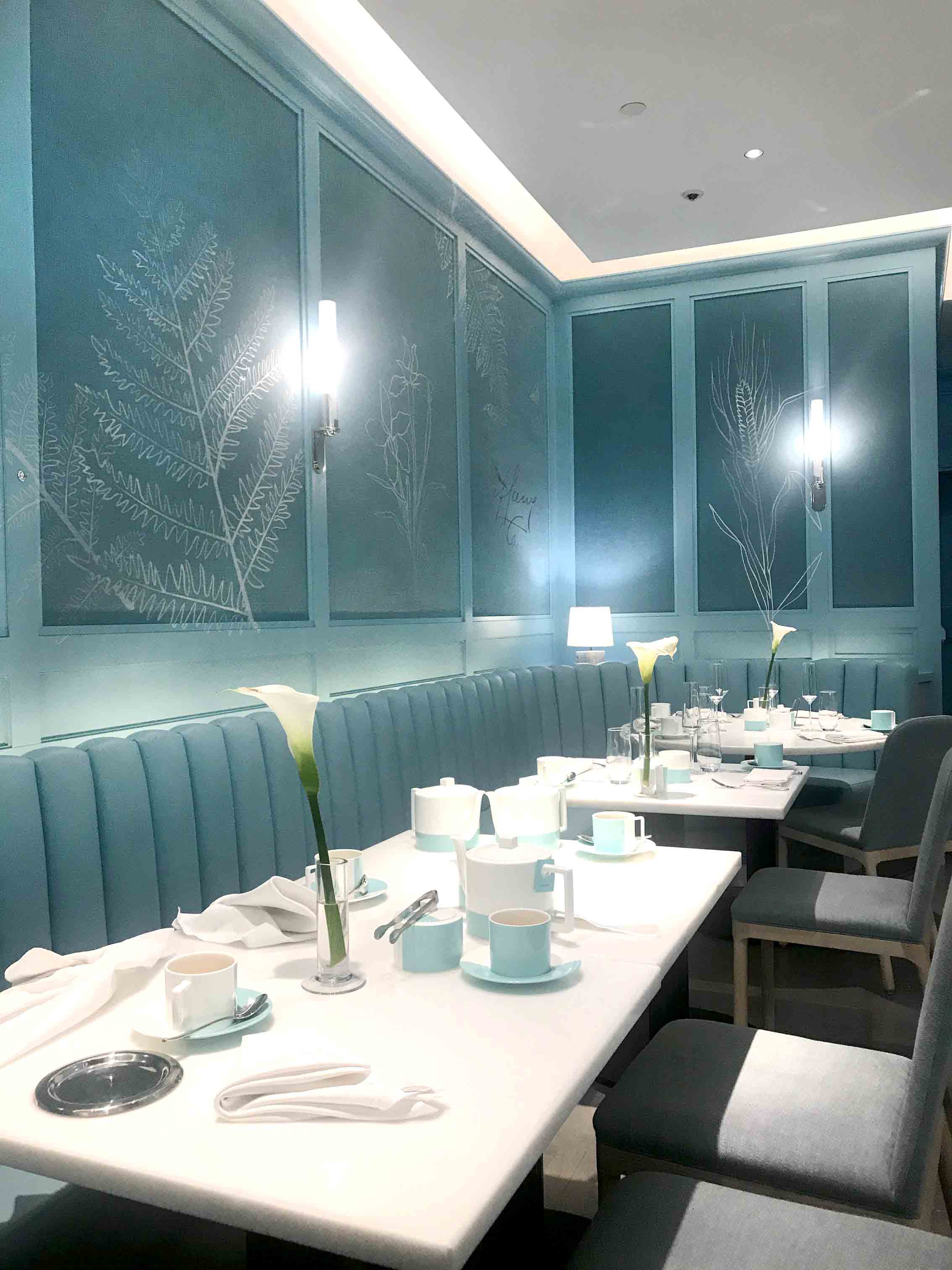 I snaked out of work early to meet my SO at Harrods and head to the all-blue corner in Harrods' basement floor (next to the painfully priced watches and jewellery, oh my).
The interior, with all the exquisite Tiffany & Co merchandise and the blue walls made the experience opulent.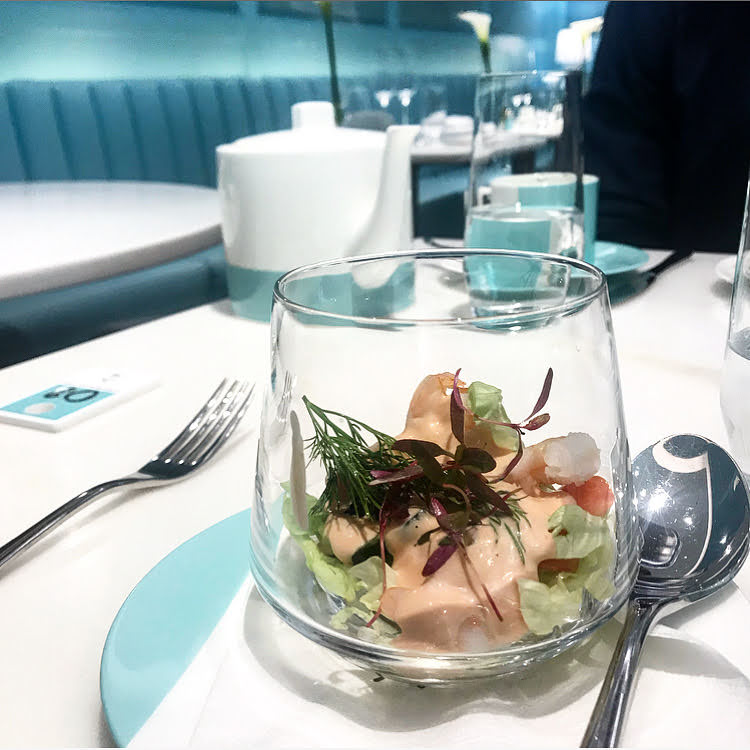 Before the afternoon tea, we received some complimentary prawn cocktail appetisers.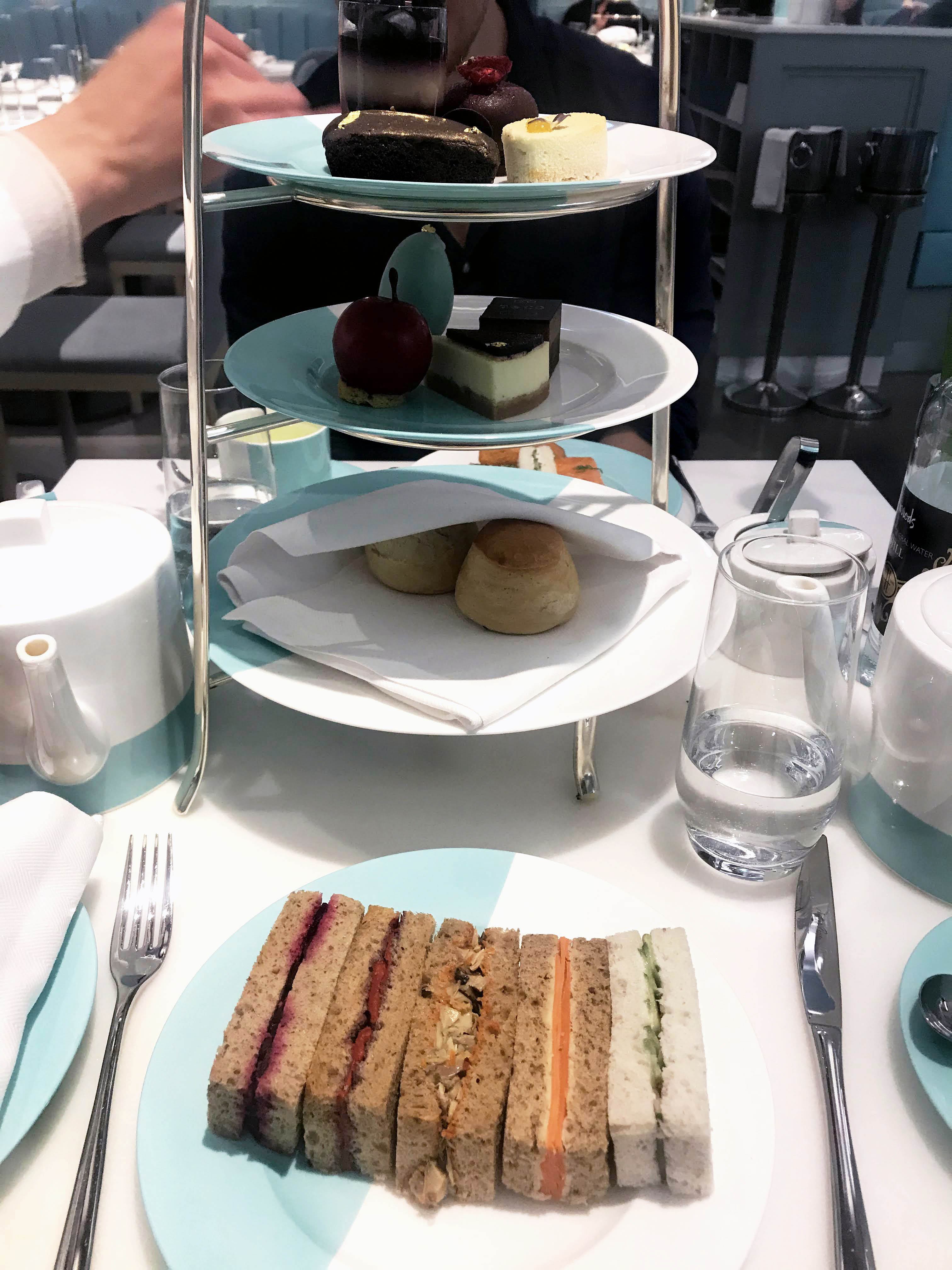 Sandwich selections included: Classic English cucumber and pink peppercorn, egg and black truffle, smoked salmon and a warm parmesan madeleine. My personal favourite is always the cucumber sandwich.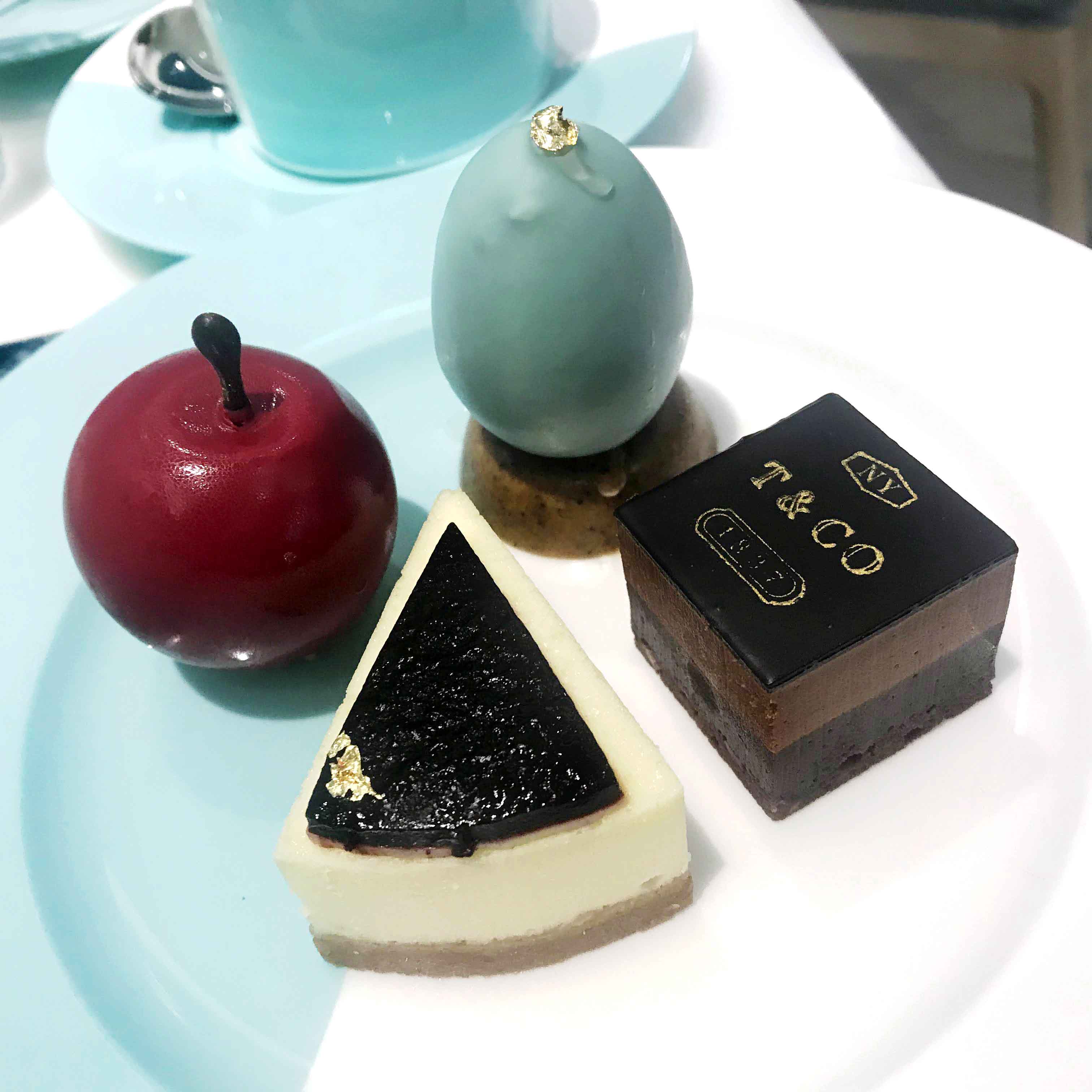 From Left: The big apple: The Big Apple pastry which is a bite-size reinvented apple pie, New York cheesecake, dark chocolate cake square and the Tiffany blue egg, a lemon curd pastry with mascarpone cheese.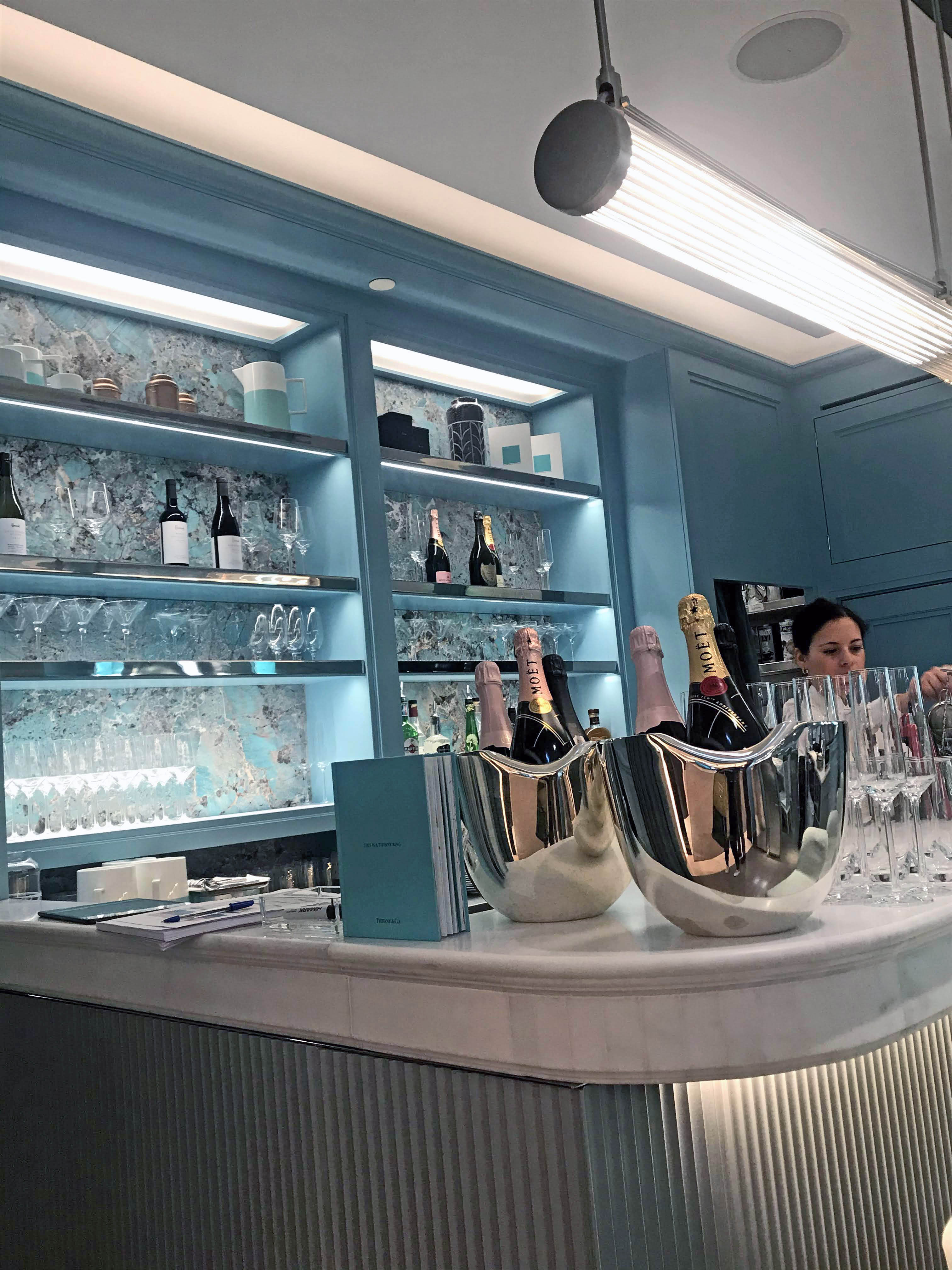 The bar close to the entrance with a fine selection of champagnes.
The experience was nice, however, the service was a little bit hostile, an hour after sitting in and having afternoon tea, as we decided to order more food, we were informed that it had finished. The staff could have reached out and asked if we wanted more food before ending the afternoon tea service. Seriously.. I paid £58.. Just for one round of sandwiches.
Overall verdict?
The scones were delightful alongside with the food but the lack of natural light, the claustrophobic box-like atmosphere in Harrods' ground-floor and higher expectations with on-point service left me concluding that it's only worth the trip if you are an absolute fan of Tiffany & Co or the movie Breakfast at Tiffany's.  Have you been to the Tiffany & Co Blue Box Café in Harrods? I hear there's one in Hong Kong too!
More information about the café on their website here.
Address: 87-135 Brompton Rd, Knightsbridge, SW1X 7XL, London
If you're a fan of afternoon teas, stay tuned for more as I'm going to curate a list of my favourite themed afternoon teas in London.
Lots of love and stay safe,