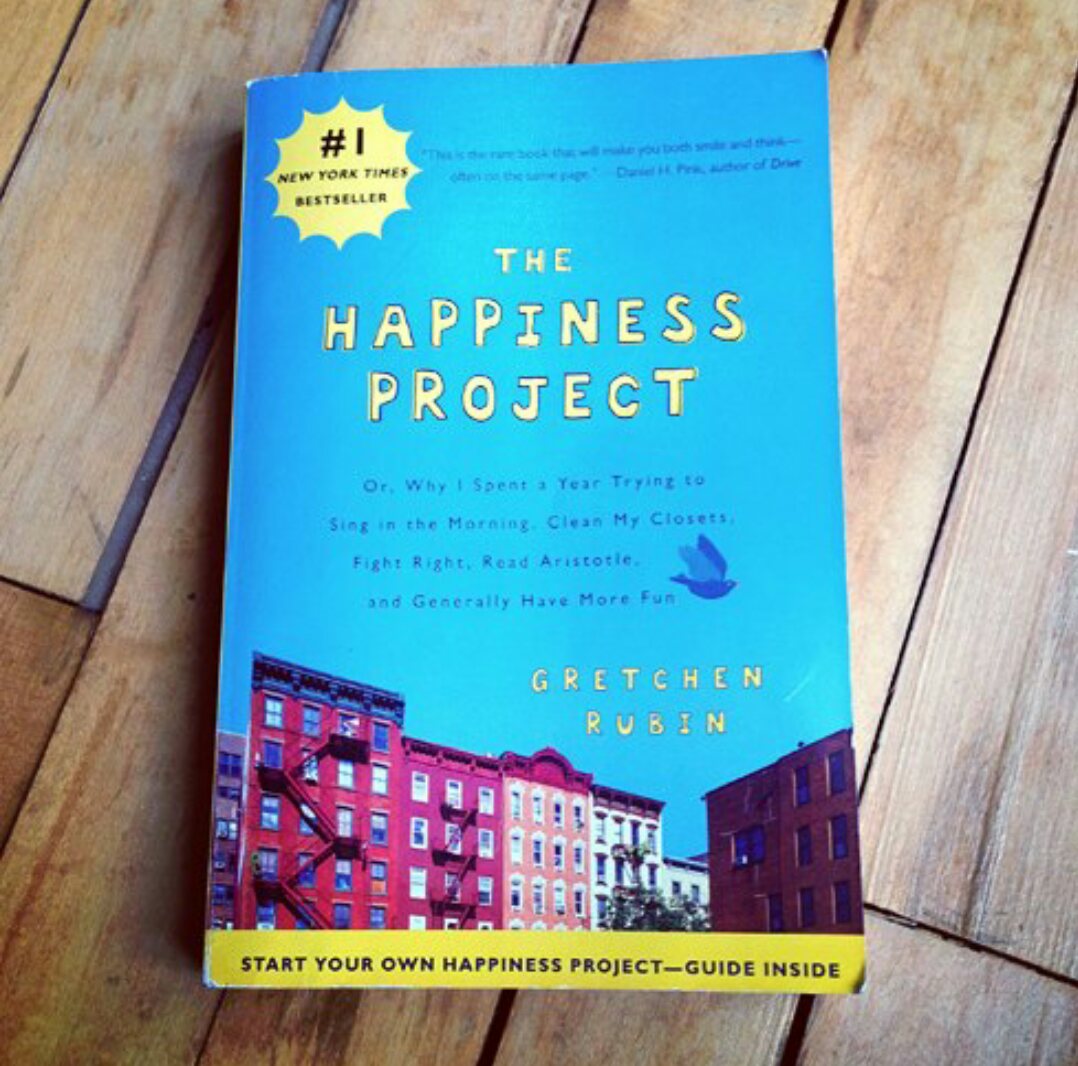 Last week I finished NY Times bestseller "The Happiness Project" by Gretchen Rubin and I had to say that I was disappointed. The book has lots of irrelevant information and the useful one can be easily  explained in one page. But let's start from the beginning.  
Why do I choose to read this book? There are hundreds of bestsellers about self motivation and self help in the shops now. "The Happiness Project" bought me because of it's author Gretchen Rubin. I am impressed by her career and life achievements.   She got her degree from Yale University and also was chief editor of Yale Law Journal. Gretchen was one of the four clerks that each of (all) nine U.S. Supreme Court for Justice has.  After her graduation she has also been a lecturer at the Yale Schools.  Isn't it impressing?  
What is the book about? This book is about happy woman who has decided to become much happier.  At the beginning of the book Gretchen emphasizes few times that  she is quite happy woman, who has amazing husband and cute kids. At the same time, she always has had the feeling that she can be much happier and more grateful for the life she has. That's why she started her Happiness Project that contained of implementing different habits in all areas of life (energy, family, love, friends and so on). In the book Gretchen describes in details all the habits that she  has implemented and how they have affected her life.   
In general book is quite good. Gretchen has amazing language and writing style. Also the book is full of s of ideas which you would like to try. While reading this bestseller I got  feeling that I am Gretchen friend, because she shared lot's of private thoughts and information with us.  
Why I don't like the book. I was expecting something much more serious from this book, not just a story about year of one lady.  Before buying it, I have watched few YouTube reviews about this book and took basic idea. Gretchen has implemented  around 52 habits during one year and I am in love in her habit tracking system.  Also,  I found that few of her new habits, such as going to the bed earlier and clean the house up, are very interested. At the same time 90% of the book  don't consist any useful information.  
At the  conclusion, I would say the book is 6 from 10. You can simply watch few book reviews to get the main idea of this bestseller. At the same time, if you like self help books, you might enjoy reading this book.