Moshi. The town we have lived in a little bit more than three months now and which we can call home.
It is a quiet haven of tranquil peace whose quiet streets offer a warm welcome in a beautiful setting.
Moshi is the capital of Kilimanjaro region. It's located in northern Tanzania just to the foot of Kilimanjaro. Yup, we wake up to the mountain view every morning when it's not cloudy. Moshi is a small town only with roughly 210,000 residence. It's known for its coffee plantations and is actually coffee producing centre of Tanzania. Coffee and sugar plantations and tourism are the central importance to the region's economy. Because of the location, there are tons of opportunities for hiking and exploring, trips and tours, even if you are not interested in climbing the Kilimanjaro. Moshi is also a good spot to start the safaris to the National parks like Serengeti, Tarangire and Ngorongoro. Moshi is also considered as one of the cleanest city in Tanzania.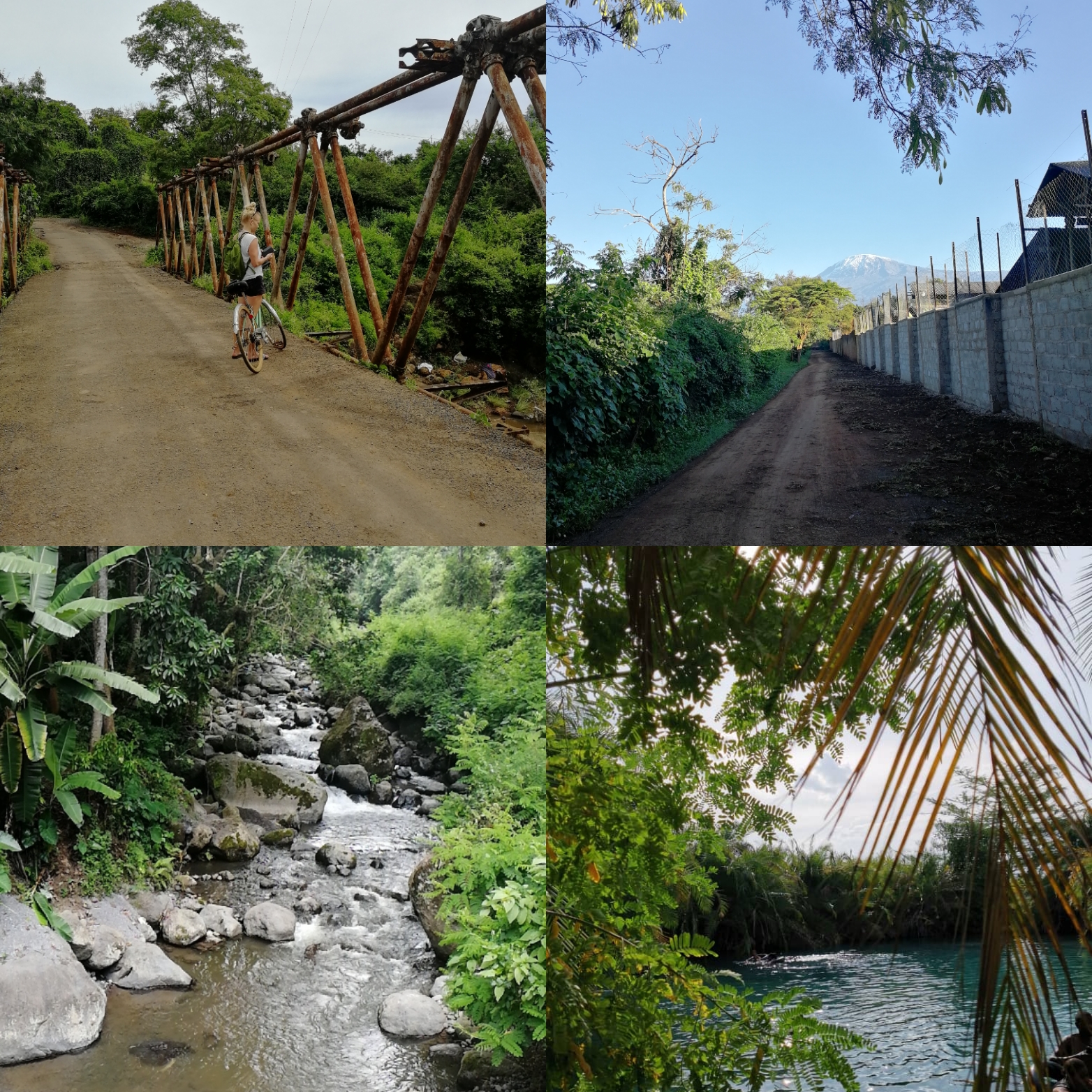 FACTS:
In August 1893 Germany estabilished a military camp in  Moshi.
It attained the status of a town in 1956
Moshi is administratively divided into 21 wards and then subdivided into 60 hamlets.
As the capital of the region, it is the center of government activities, trade, finance, and tourism
Home to one of the three Coco-Cola bottlers in Tanzania, Bonite Botters Ltd.
Second highest female literacy rate and the third highest male literacy rate among Tanzania's then-existing 26 regions. (2010)
EDUCATION:
You can find many different kind higher education facilities in Moshi. Those include the Kilimanjaro Christian Medical College, the Stefano Moshi Memorial University College, the Mwenge Catholic University, the Moshi Co-operative University, the College of African Wildlife Management, the Kilimanjaro School of Pharmacy and the Tanzania Training Centre for Orthopaedic Technologists.
HEALTH CARE:
The primary public hospital is the Mawenzi Regional Hospital which was founded sometime before 1920 as a small dispensary for German soldiers. It became a hospital in 1956.The hospital includes a Care and Treatment Centre for people living with HIV/AIDS. The hospital's physical therapy department has a student learning program in cooperation with Norway, in which Norwegian physiotherapy students in their second and third years come as short term apprentices.
The main private hospital in Kilimanjaro region area is KCMC (Kilimanjaro Christian Medical Centre) and it was founded in March 1971 by The Good Samaritan Foundation of Tanzania.
TRANSPORT:
Kilimanjaro International Airport is located about 40km from Moshi town along the Moshi-Arusha highway. It operates both, domestic and international flights with airlines including KLM, Ethiopian Airways, Kenyan Airways, Qatar Airways and Turkish Airlines. Moshi airport is located about 5km from city center and it serves mostly chartered and private flights.
In town you can either take local bus (daladala) which is the cheapest, taxi, tuktuk (bajaji) or motorcyckle (bodaboda). We have tested all an prefer bodaboda or bajaji cause it's cheap, fast and  convinient.
WEATHER:
The climate in Moshi is wet and dry and is dominated year round by monsoonal flow. Moshi's altitude keeps temperatures lower than surrounding cities, even without the maritime effects that a coastal city enjoys. In night time temperatures are relatively consistent throughout the year, averaging from 15 to 17 degrees Celsius. Moshi has noticeably warmer daytime temperatures from October through March, when average high temperatures exceed 30 degrees Celsius, and noticeably cooler daytime temperatures from May through August, when average high temperatures are 25 to 26 degrees Celsius. Moshi's wettest months are March through May, when around 71 percent of its annual precipitation falls.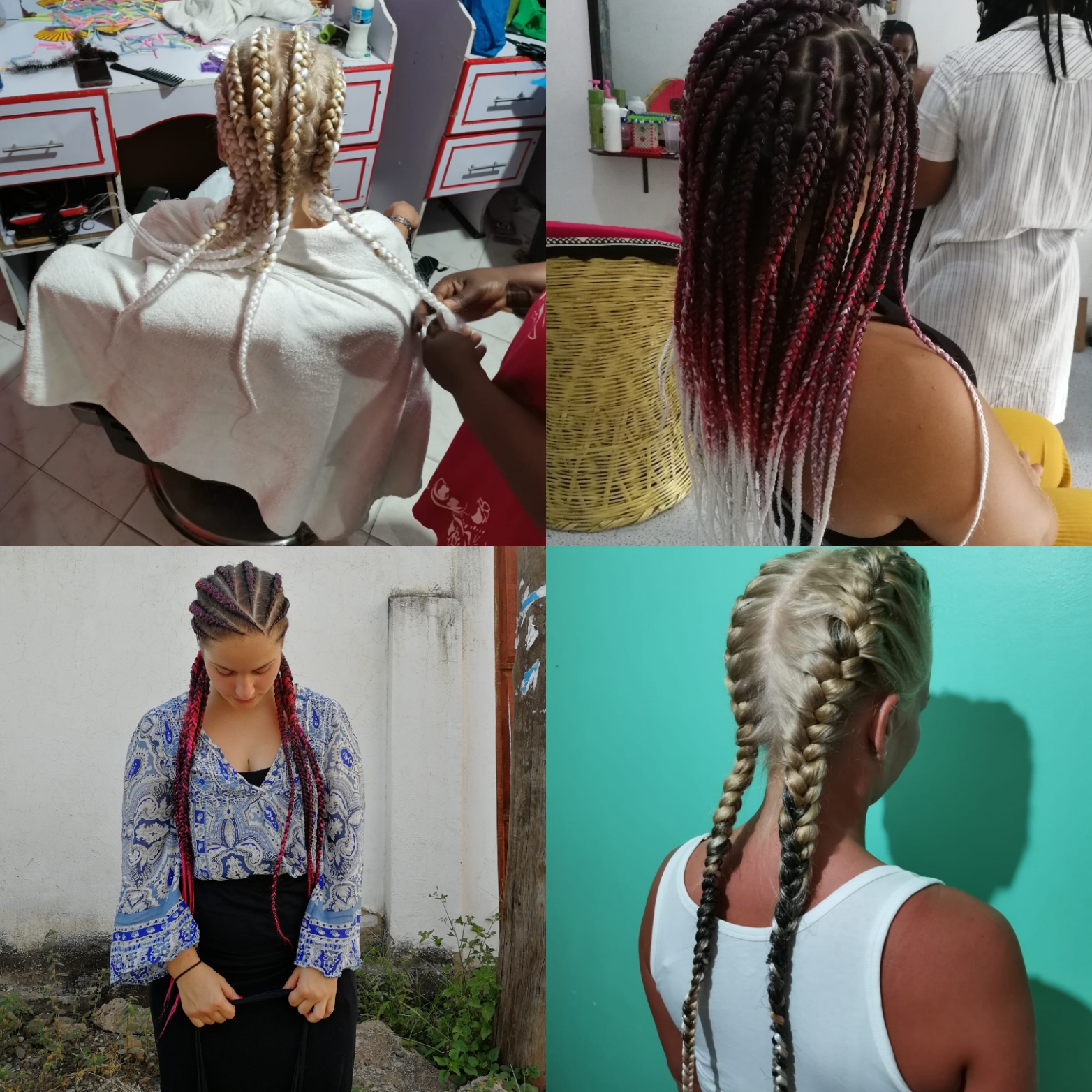 WHAT TO DO:
Beside climbing the mount Kilimanjaro and spotting the Big Five on the Safaris there is so many other things to do in Moshi. You can swim and relax at Lake Chala, Hot Springs, Materuni waterfalls or by the pool you can choose from several hotel/lodge options. And if you are a big epicure you can sample local food in delicious street kitchens. You can also visit the Old Railway Station, explore local markets, take many different kind of tours for example bike, hike or Marangu Village, volunteer in community and walk with rescued monkeys. You can also take a tour to a Maasai village and learn about their culture. There is also a possibility for pampering yourself for affordable prices, such as do your hair in African style, get your nails done or get a good relaxing massage.
The nightlife in Moshi is also fun. Amuzz is a place to play some pool and have cozy beers. It's located in Shanty region. You always feel like home. The prices are reasonable (try K VANT!). They also serve food which we can truly recommend. Great place to have a night out with your friends in a lovely atmosphere.  Bikers Bar is another good place you should check out. It's a bit outside of town just like Amuzz and the prices are also affordable. You can enjoy drinks, play pool or sing karaoke in a cute bar. It's low key and relaxing and they also serve food.  Nightclub-wise… You'll have to check out Redstone! We highly recommend it to the music lovers. Dj's, african dance, great selection of drinks and best mishkaki in town! You don't want to miss this. Security is well guaranteed in this place also.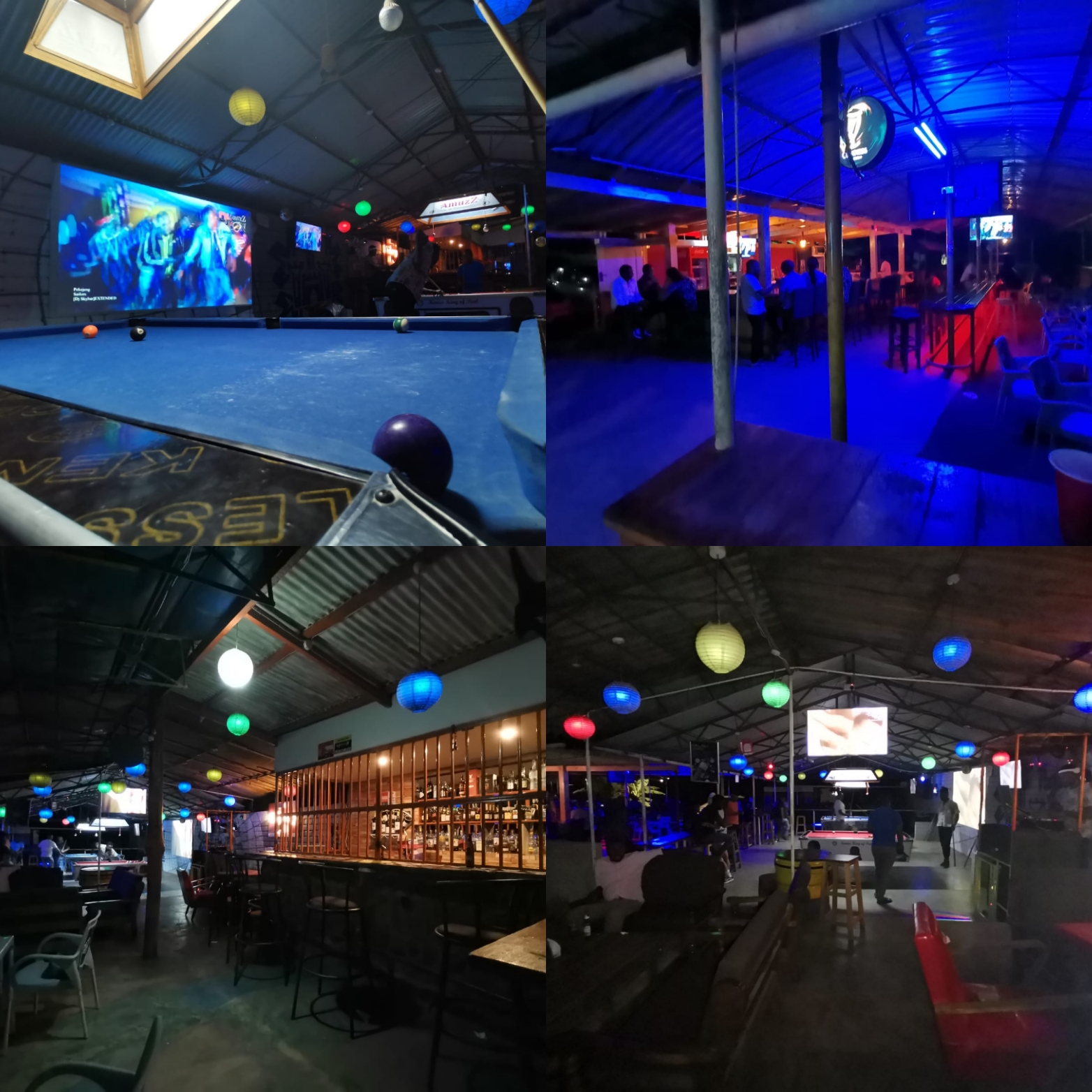 The time you spend and how you do and enjoy it is up to you. But for sure you will not get bored here.