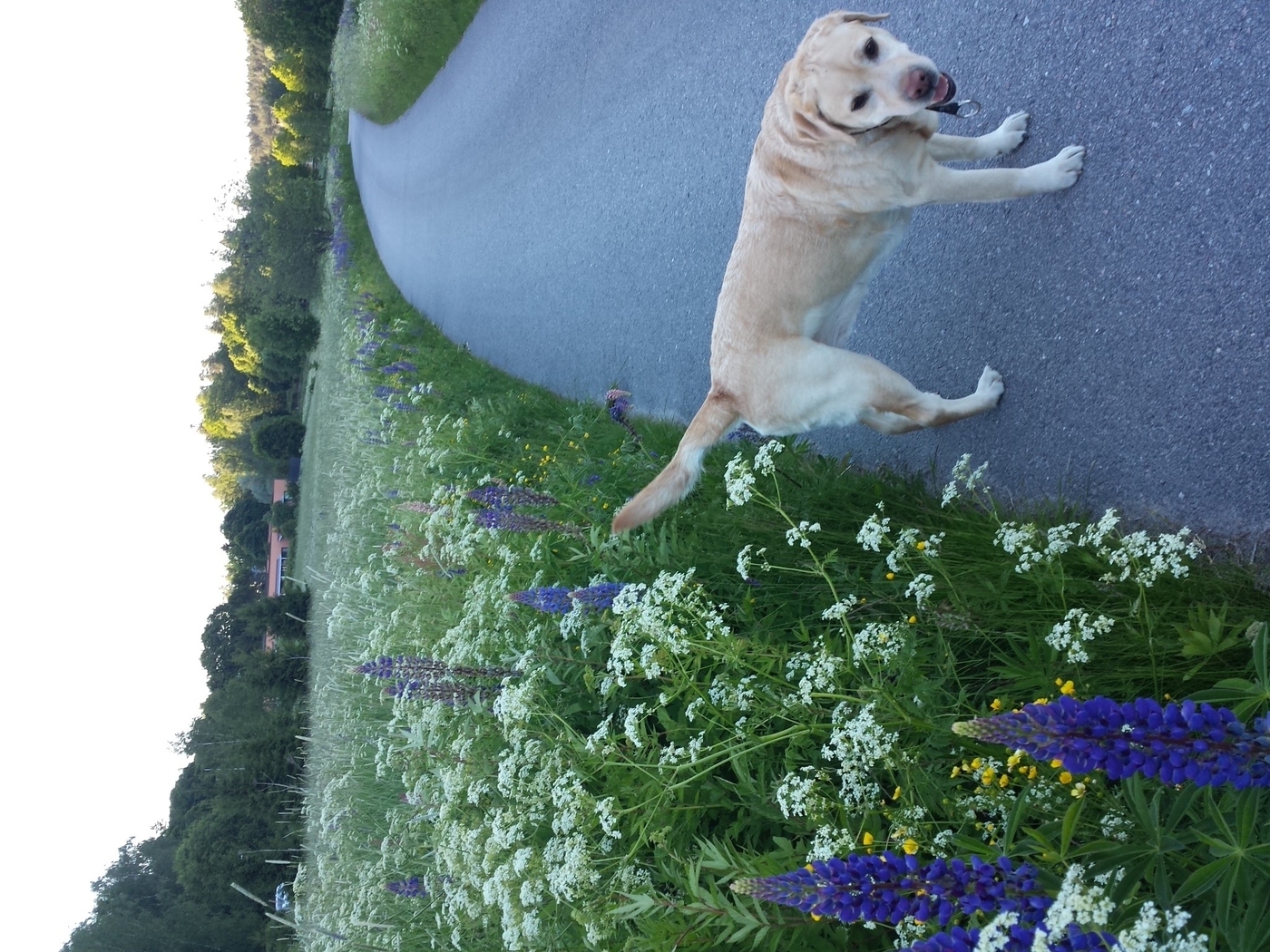 Joskus on pakko pysähtyä.
Vuosi on paahdettu sellaista tahtia että näin jälkikäteen vähän hirvittää. Tiesin, että lukuvuoden jälkeen tulen olemaan ihan finito, onhan tässä näitä muuttujia ollut ihan tarpeeksi. Suomeen tulomme jälkeen olen ollut kuin nukkuneen rukous: kaikki meneminen laiskottaa, ja saan päivän loistavasti kulumaan verkkareissa haahuillen. Kahvia ja teetä kuluu liian monta kuppia, enkä välttämättä aina ehdi edes vaihtaa päivävaatteita päälle ennen kuin onkin jo ilta. Yöt ovat olleet katkonaisia – kiitos jet-lagin, vatsassani mellastavan beben sekä sairastavien lasten. Olen ensimmäistä kertaa vuosiin nukkunut aamulla yhteentoista (!!!) tai nukahtanut viltin kanssa sohvalle kesken lukuhetken. Olen tehnyt naurettavan monta kauppareissua mielitekojen perässä ja käyttänyt ihailtavan summan Aino-jäätelöön, irtokarkkeihin ja MeNaisten irtonumeroihin. 
On outoa olla täysin toimeton, kun on tottunut tuomaan töitä kotiin ja paiskimaan hommia äärirajoilla. On luksusta, kun monena iltana lasten iltapesut, -pisut ja -sadut onkin jo hoidettu ennen kuin ehdin edes ajatella koko asiaa. Äkkiä huomaan tyttöjeni olevan jo niin isoja, että moni asia hoituu kuin itsestään! Kuopus päätti vihdoin luopua yövaipoista, ja esikoinen näyttää venähtäneen taas pituutta. Silti molemmat ovat usein kömpineet yöllä omista sängyistään mamin kainaloon.
— 
Sometimes you need to stop and take a break.
This past year has been so hectic it´s a little scary to look back. I knew that I would be completely finito at the end of the year, there have been enough interesting variables… I have been a zombie ever since we came to Finland: I feel too lazy to go anywhere, and I can easily spend my days walking around in my sweats. The coffee pot it always hot (Finns and their excessive caffeine consumption…) so I´ve been drinking too much caffeine. Some days I consider changing into actual clothes, but then decide that there´s no point since soon I´ll be going to bed anyway. The nights have been restless – thanks to jet lag, the constantly kicking baby boy, and sick kids. For the first time in years I´ve slept until 11 am (!!!) and fallen asleep on the couch in the middle of our storytime. I lost count on how many times I´ve driven to the grocery store and spent a ridiculous amount of money on licorice ice cream, Fazer candy and magazines.
It´s so odd not having any responsibilities when you´re used to bringing so much work home and meeting deadlines. It´s amazing to notice that someone else has already taken care of the girls´ bedtime routines before I even think about getting around to doing it. Suddenly I notice how big my girls are: so many things just get done without my help! My youngest finally decided to sleep without a night diaper, and my oldest seems to have grown another inch. However, they still often crawl into my bed wanting to cuddle in the middle of the night.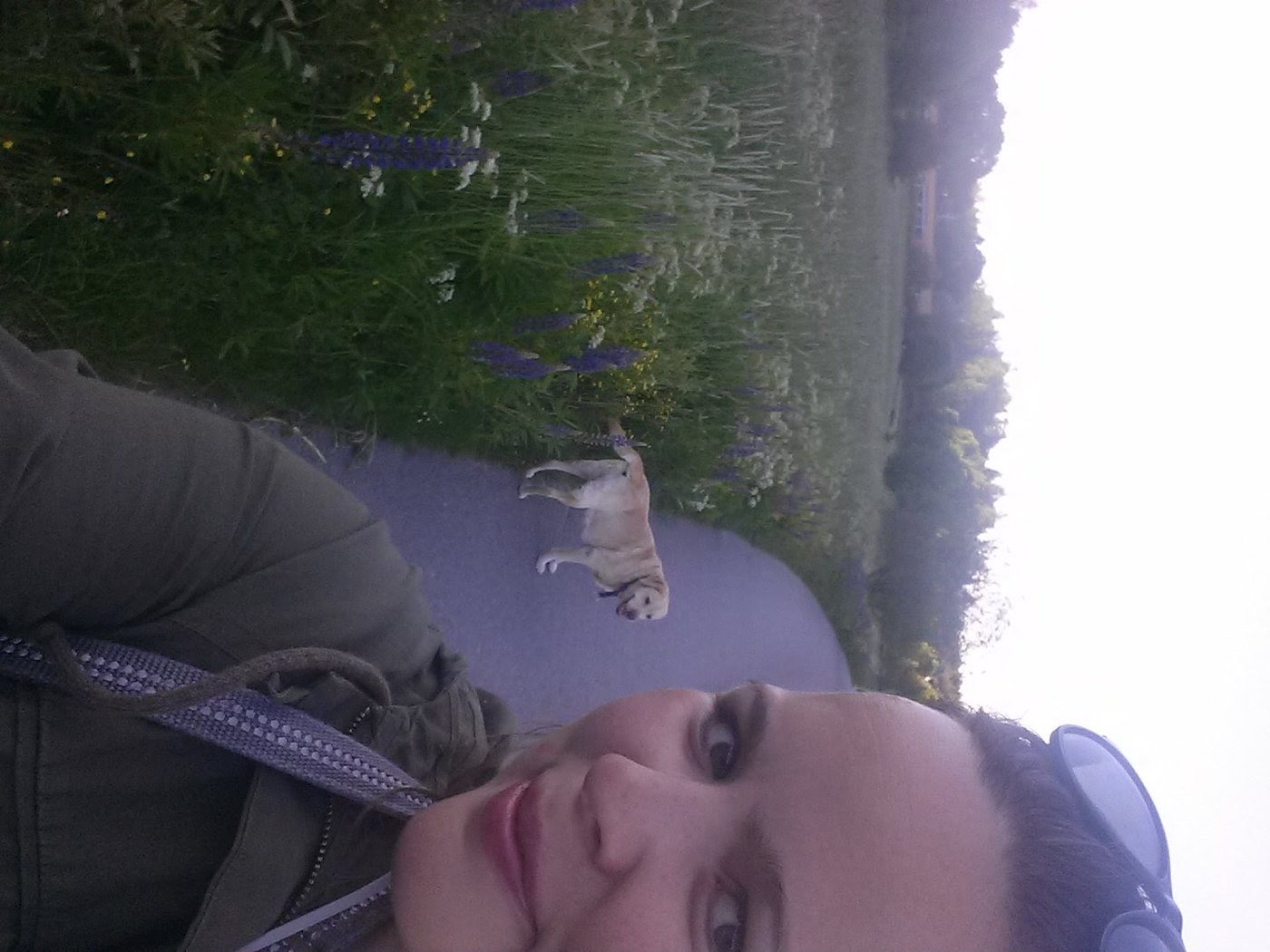 Parasta on ollut se, kun viisivuotiaani lähes joka aamu huokaisee autuaallisena: "Äiti, musta on niin ihanaa kun sun ei tarvii mennä töihin!" 
Nyt on aikaa lukea Viirua ja Pesosta, tehdä majoja, käydä uimahallissa tai istua sylikkäin sohvalla ihan muuten vaan.
—
The best thing is to wake up in the morning and look at my smiling 5-year-old: "Mommy, I love that you don´t need to go to work anymore!"
Now we have the time to read books, build forts, go to the swimming hall, or just sit on the couch and cuddle.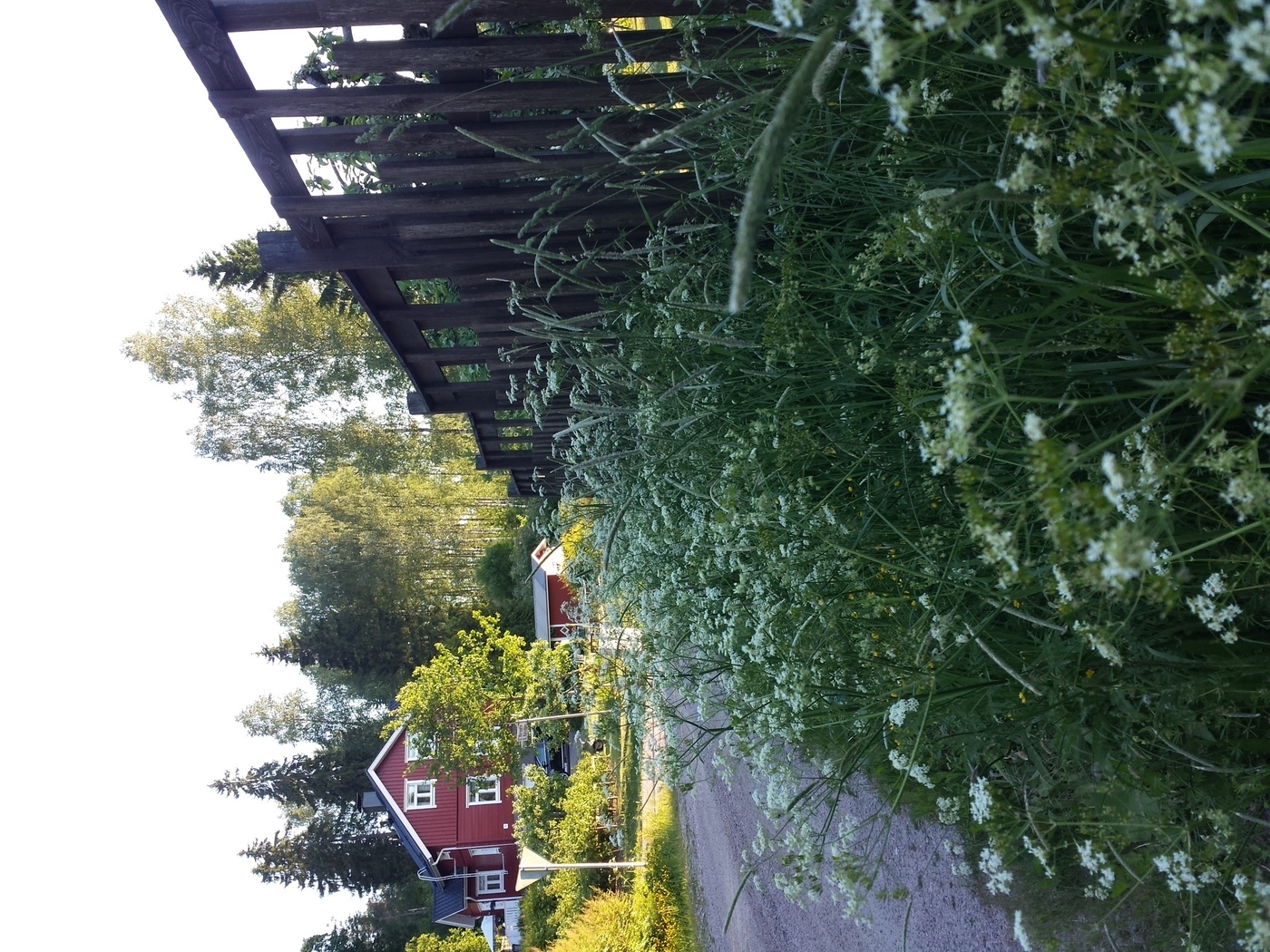 Tänä iltana vein vanhan rouvan lenkille – etenemme yhteisymmärryksessä molemmille sopivan verkkaista tahtia. Enää ei tiedä kumpi ulkoiluttaa kumpaa, omistaja koiraa vai kenties toisinpäin… Netta pysähtyy nuuhkimaan lupiineja ja koiranputkia parin metrin välein, minua taas hidastavat satunnaiset supistukset, liitoskivut ja pikku-ukkelin kipakat potkut. Neljän kilometrin lenkki kierrettiin hitaasti kuin mummot lumessa, mutta mihinkäs tässä on kiire. Ilta-aurinko paistaa ja stereoissa soi RHCP. 
Rutiinien aika tulee kyllä, mutta sen aika ei ole vielä.
—
This evening I brought the old lady for a walk – we understand each other completely and take it slow. Actually, I´m not sure who´s walking who at this point… Netta stops to smell the flowers every two meters and I have to take it easy due to the ligament pains, occasional contractions, and baby´s frantic movements. We made it through the 4 kilometer walk like two grandmas in the snow (Finnish proverb) but who´s in a hurry? We got time to enjoy the nightless night.
There will be a time to go back to the steady routines, but not just yet.
Thanks to a friend, I have started to translate the posts again. Excuse the grammar / possible typos, it´s midnight here and I don´t feel like checking everything 🙂