Mitä sinun pitäisi tehdä Thessalonikissa!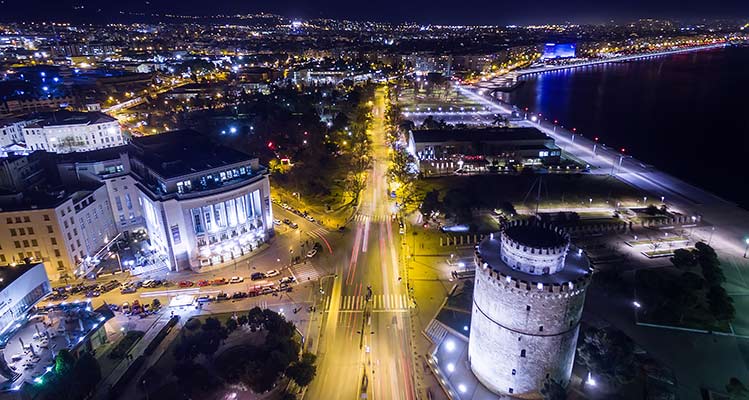 My first time in Thessaloniki leave me unforgettable moments that I will remember for a long time. It's a city where you can make a friend's just walking on the road. Everybody seems friendly and calm according to people in Athens.
I planned my trip 2 months before I traveled by plane from Spain to Athens I stayed in Athens just for two days as I wanted to see the Acropolis and some other Archeological places and then I moved to Thessaloniki.
 I couldn't wait to arrive at my hotel to leave my luggage and staff I was holding in the bus for such a long time, and start exploring the city. As I was on the bus I said to my self over twenty times oh! You should go there. I saw some wonderful places for photos so i had to be patient. I was excited I left my personal things in my room and the first thing I decided to do was eat and try the local kitchen. I tried some amazing recipes for the food there were remarkable as locals are known for their good taste.
Here is my list of things that I believe you should definitely do in Thessaloniki!
Museums
Thessaloniki Archaeological Museum

Museum of Byzantine Culture

Macedonian Museum of Contemporary Art
Places to visit
White tower- Which is City's Landmark

Aristotelous Square which is the biggest of the city and has every store that you are looking for in bars, restaurants, cafes etc.

Ladadika for great nightlife amazing bars
Restaurants
Mom's cooking

clochard

Marea sea Spirit
Places that worth a visit if you have time and there (closed) to Thessaloniki
Serres: The second largest city in Macedonia

Thasos: Is a green island with high mountains and wonderful beaches.

You can visit the island on a day trip but its definitively worth spending more days.

There are Ferry Boats from Kavala Harbor and Keramoti.

Virginia, the Spectacular site of the Macedonian royal tombs
Useful links for transportation that I used a lot and might help you Exploring the city.
ThessBike-http: //www.thessbike.gr/en/

Oasth-http: //oasth.gr/