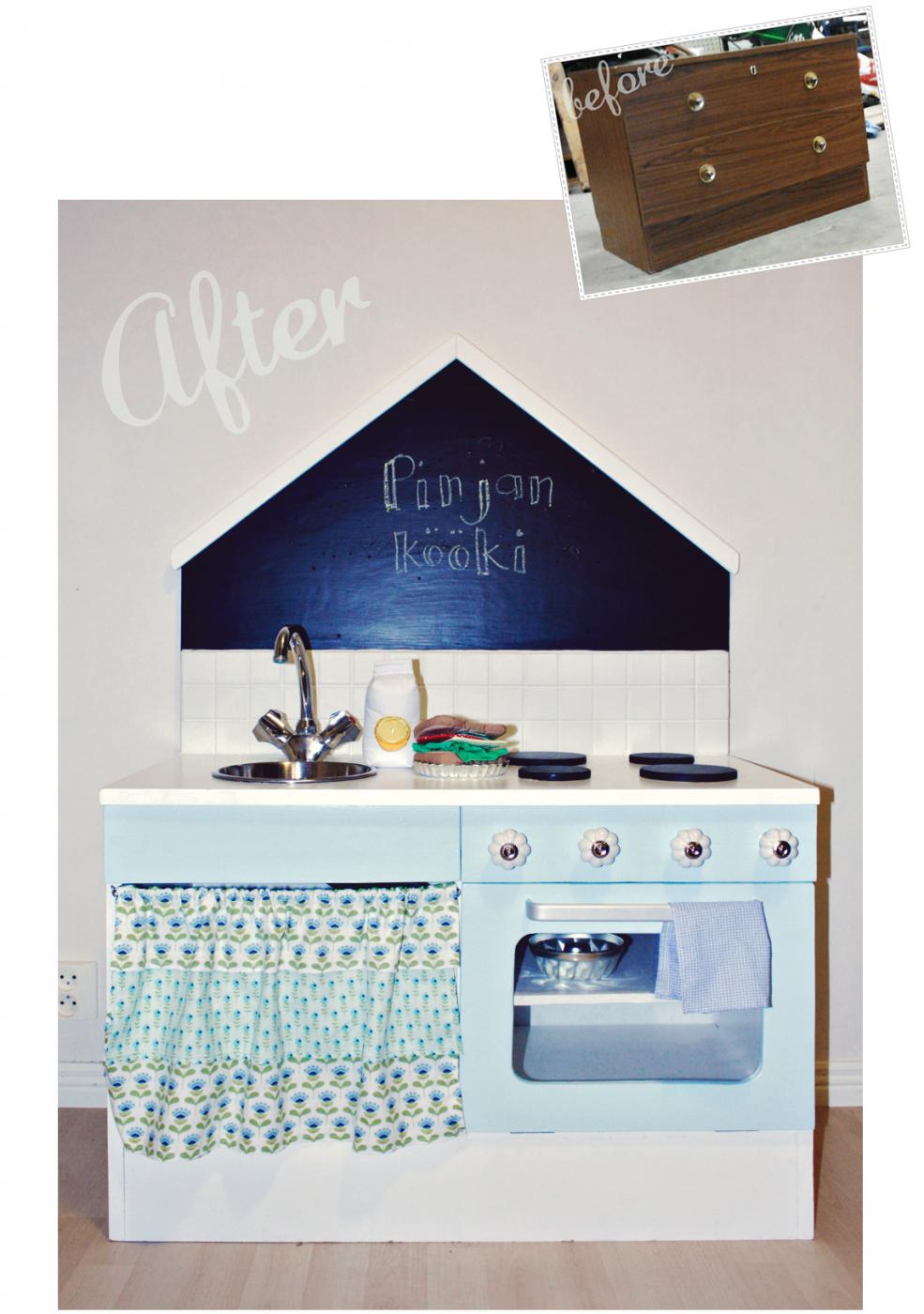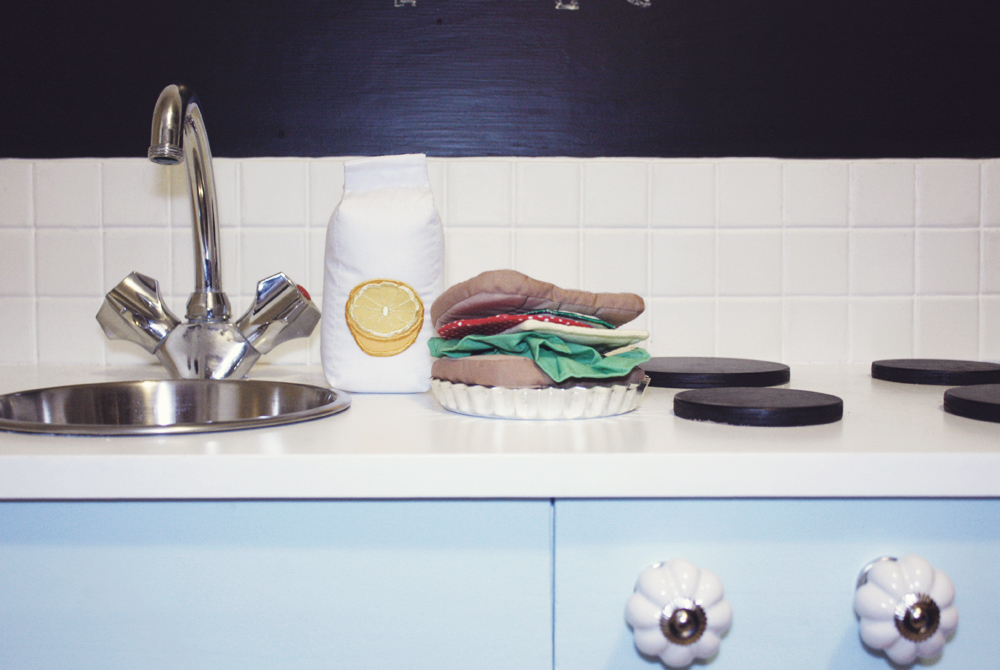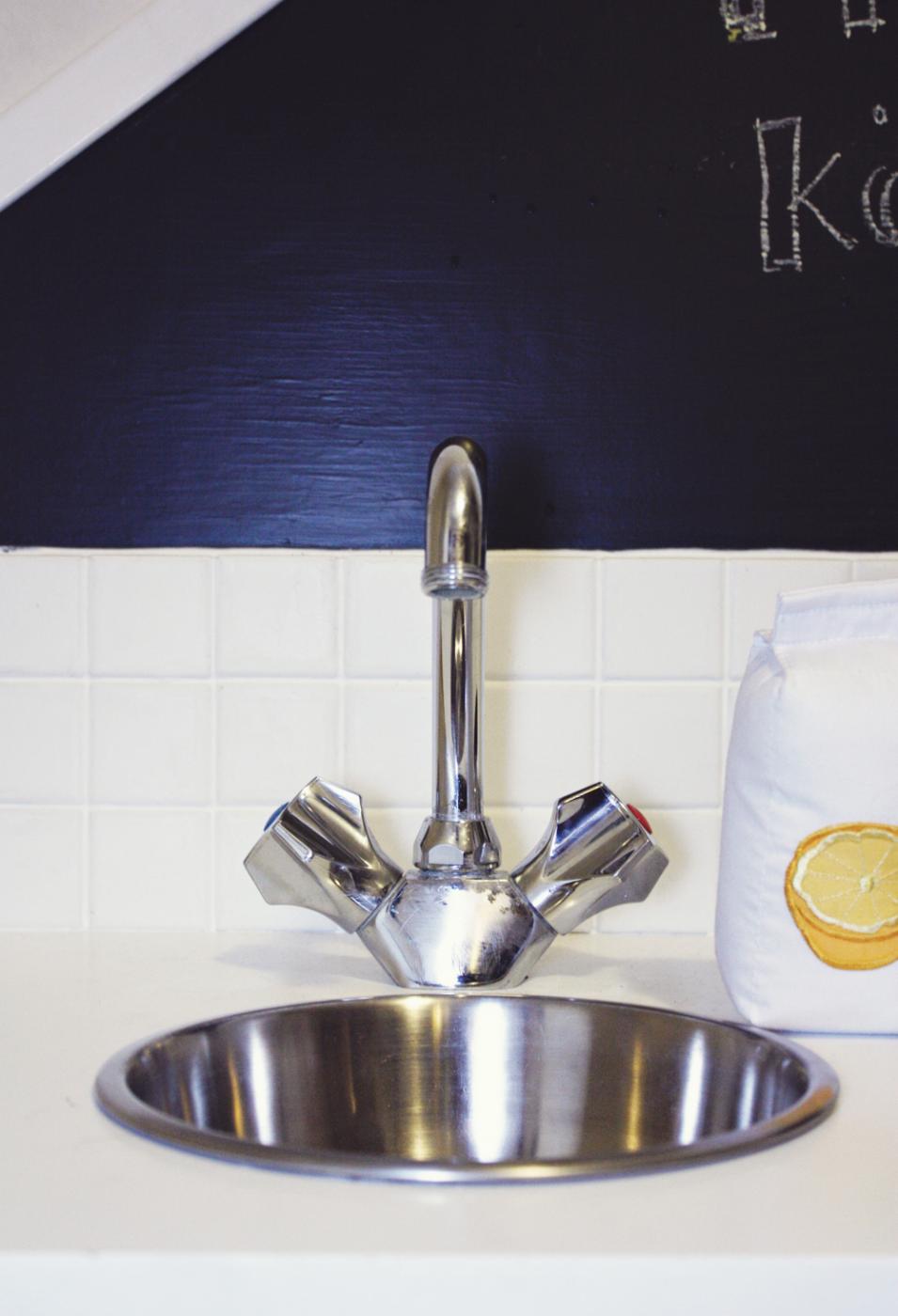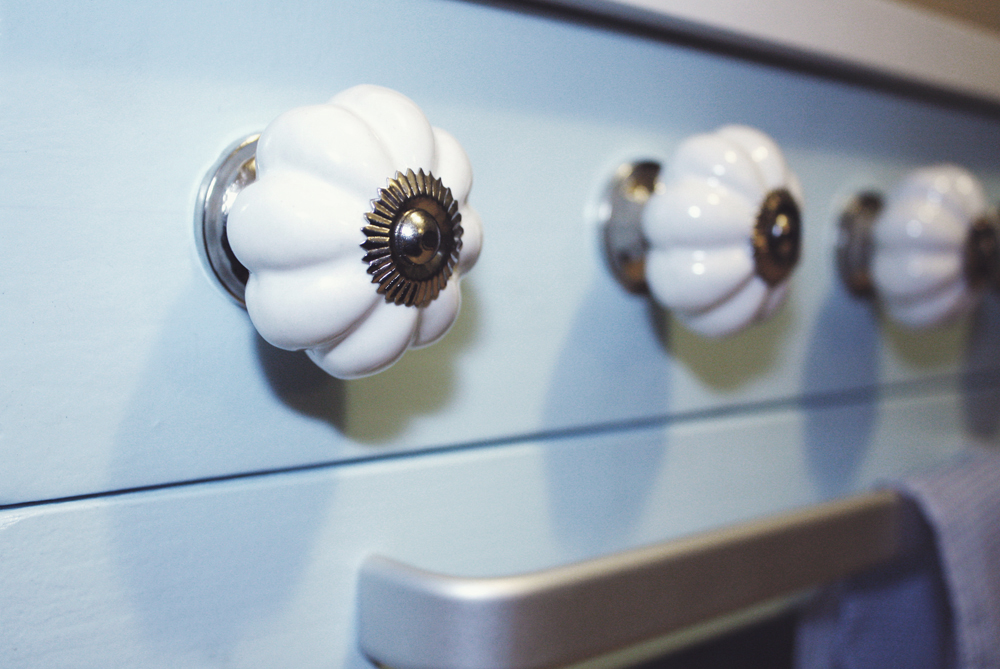 Siinä se ny sitte on, meidän lahjaprojekti. Kovasti siellä on kokkailtu ja nuken pyllyä pesty altaassa. Ihmetystä ja hiukka kiukkuakin aiheuttaa se, että hanasta ei tuu vettä. Vielä kun vähän hifistelis ja asentais uuniin pienen led-valon, joka syttyy, kun luukun aukasee.
Keittiön runkohan me ostettiin kirpparilta valmiina, kuten kuvasta näkyy. Säästettiin siinä vähä hermoja. Jos olis löytynyt valmiiks vielä ovellinen kaappi, niin ois päästy vielä helpommalla. Hana on ehtaa 60-lukua ja säästettiin äitin remontista. Välitilan laatta on myös äitiltä pöllitty. Altaaksi ostin teräksisen taikinakulhon ja vetimet tilasin netistä. Verhojen kankaat on Tildaa ja ostin ne Sinooperista. Vaaleensininen väri oli hetken mielijohde, jota hämmästeltiin kovasti, mutta tuohon se sopii. Taustaseinässä on liitutaulumaali, joskin pintaa olis saanut vielä vähän tasoitella, mutta kyllä siihen liitu tarttuu.
Ens joulun alla ajateltii pistää miehen kans bisnes pystyy ja vääntää pari keittiötä lisää ;). Jää nähtäväksi.
That's it our project for our goddaughter for Christmas. There's been plenty of playing and cooking since. Wonder and maybe little anger has caused the fact that there's no running water in the tap.
The frame for the kitchen is recycled, as you can see. Tap is originally 60's-style from my mothers renovation. Also the tiles are from my mom. Sink is steely bowl and the handels I ordered via Internet. The colour "light blue" was an impulse that  came out of blue but I think it fits. The back is painted with chalkboard paint.