Lempikirjani yhden tähden arvioina
Donna Tartt is an author for stupid people. She makes them feel smart, and I think that's very nice of her."
Törmäsin Instagramissa Mitä luimme kerran -tilin kehittelemään ideaan, jossa kurkataan, millaisia yhden tähden arvioita omista lempikirjoista on kirjoitettu.
Kuulostaa hauskalta, joten Goodreads auki ja tutkimaan.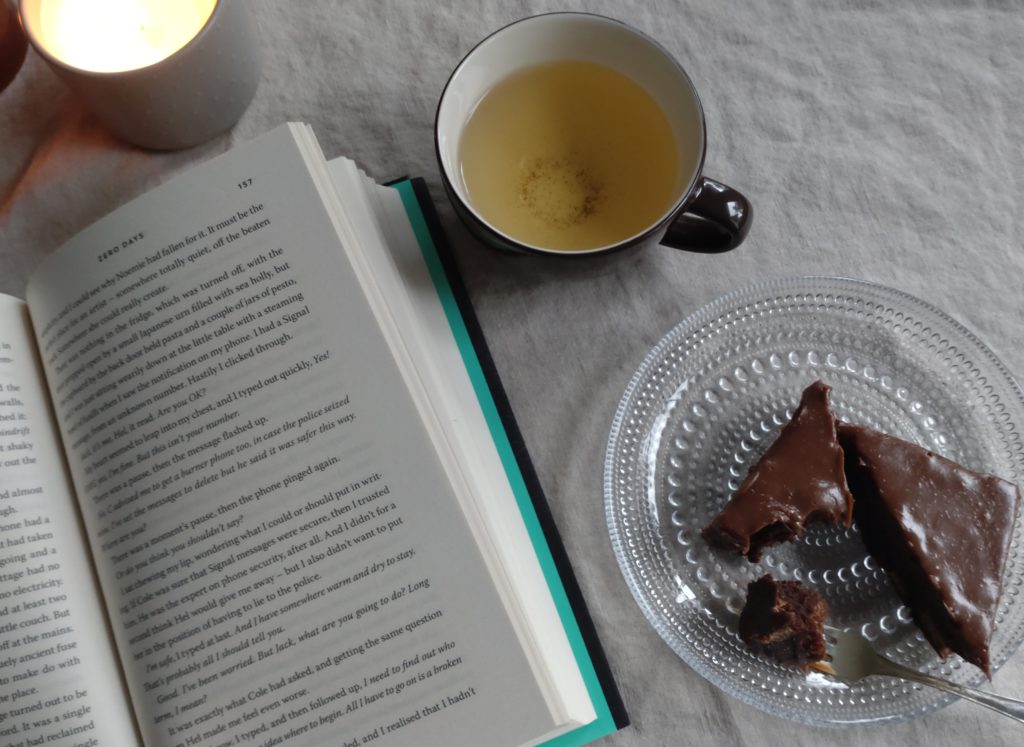 Celeste Ng: Olisi jotain kerrottavaa
"Some books should come with a warning on the cover: excruciatingly boring."
"Zzzzzzz. Boring. A cure for insomnia."
Patricia Cornwell: Post mortem
"Beyond bad, a complete pile of steaming horses**t."
"It's a great book. I love the lead character and it is set in Virginia. The problem is that the book is very scary."
Donna Tartt: Pieni ystävä
"Massive waste of time."
"Donna Tartt is an author for stupid people. She makes them feel smart, and I think that's very nice of her."
Agatha Christie: Eikä yksikään pelastunut
"1 little soldier boy out of 5. Ten uninteresting British people talk politely about murder for about 250 pages."
"I gave this book a star and won't ever read another Agatha Christie book because of it's original title. This book was originally titled '10 little ni99ers'. "

Tara Westover: Opintiellä
"Thank God I finally finished this stupid book. If I could give it zero stars, I would. If I could give it negative stars, I would."
"Can someone explain to me why she picked 'educated' as the title for this book? After reading it i feel rather misled.
Hanya Yanagihara: Pieni elämä
"Brace yourself for the most melodramatic, pretentious, dull, dumb, overwritten, repetitive, laughable, cringe-inducing, self-indulgent, unbelievable, stereotypical, voyeuristic, contrived piece of fiction."
"I don't want to read a book written by an able-bodied person on the suffering of a disabled person without the research and nuance."
L. M. Montgomery: Runotyttö-kirjat
"I'm still stunned that the same talented woman who wrote the delicious "Anne" stories with so many lovable, wonderful characters could have also come up with Emily. Boring, flat, annoying, and completely disjointed with none of the charm of Anne."
"Anne of Green Gables all over again, with dark hair, and not as entertaining."
Sophie Kinsella: Kevytkenkäinen kummitus
"It was a chick-lit book. About a ghost. Seriously."
"Here is yet another stupid story about a twentysomething woman with relationship problems, no decent job, and useless ununderstanding parents – we've already had a MILLION of these stories out there, OK?"
F. H. Burnett: Salainen puutarha
"I think it's time to retire this 'beloved children's classic'."
"If you like reading about gardens and children this is the book for you. If you're a somewhat normal person like myself maybe steer clear."
On mielenkiintoista, miten eri tavoin lukijat voivat kokea saman kirjan. Olen monesta arviosta aika järkyttynyt, mutta toisaalta monessa arvostelussa on myös hyvät perustelut yhdelle tähdelle.
Kiinnostavaa voisi olla arvioiden tutkailu myös toisinpäin: mitä ovat ajatelleet ihmiset, jotka ovat antaneet viisi tähteä teoksille, joita itse inhoan?