i live in a building that´s really old. i love it, BUT… there´s not enough storage space. 
so i have to be creative.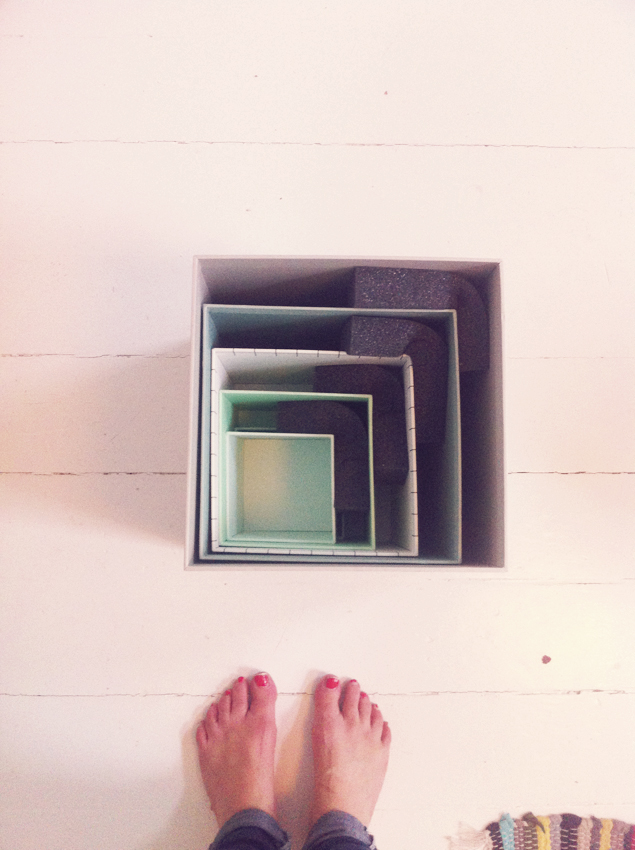 these beautiful HAY boxes are a good solution when you need a place for all of those small things.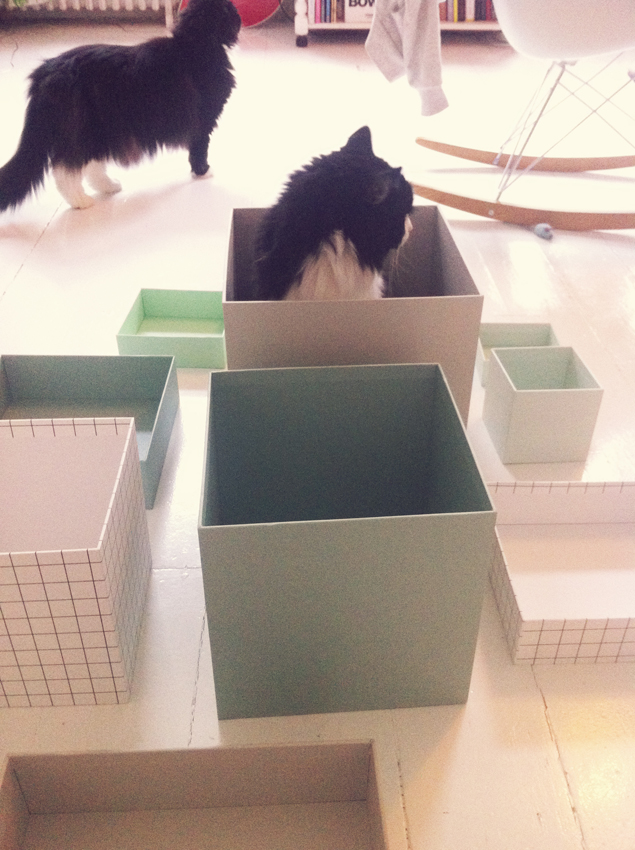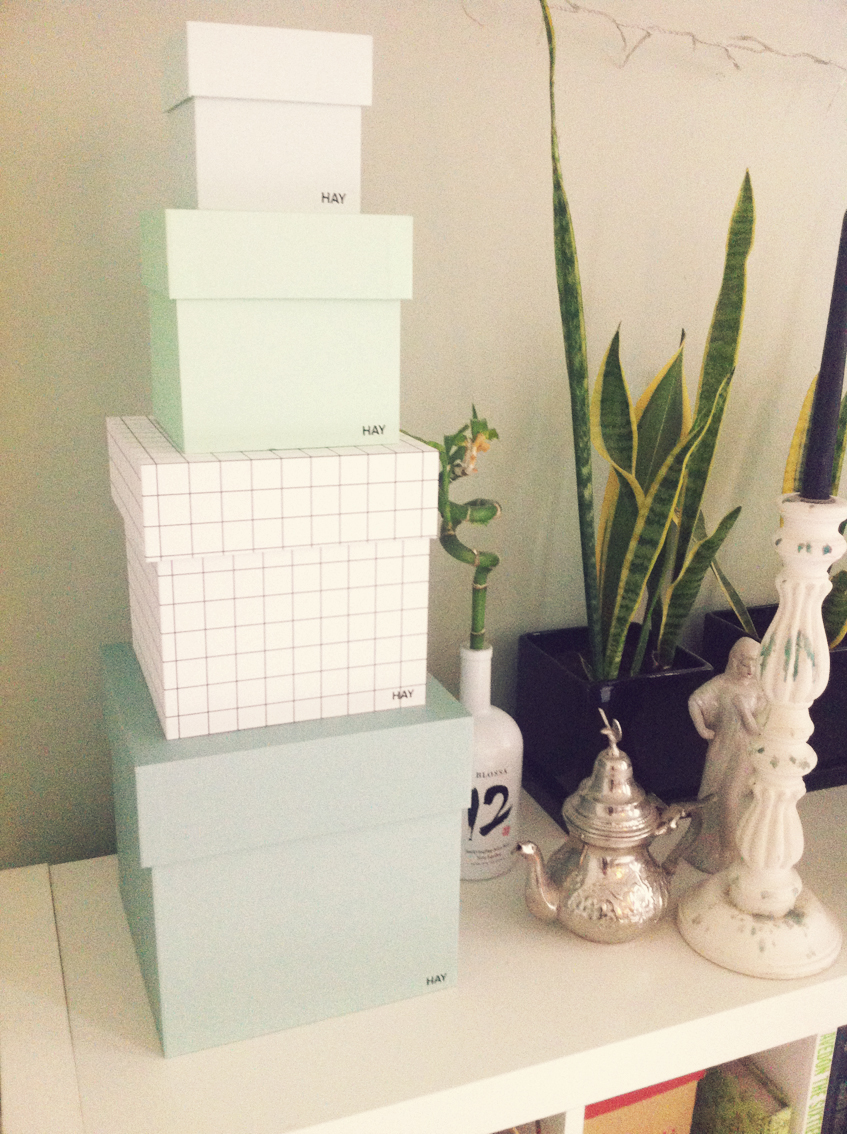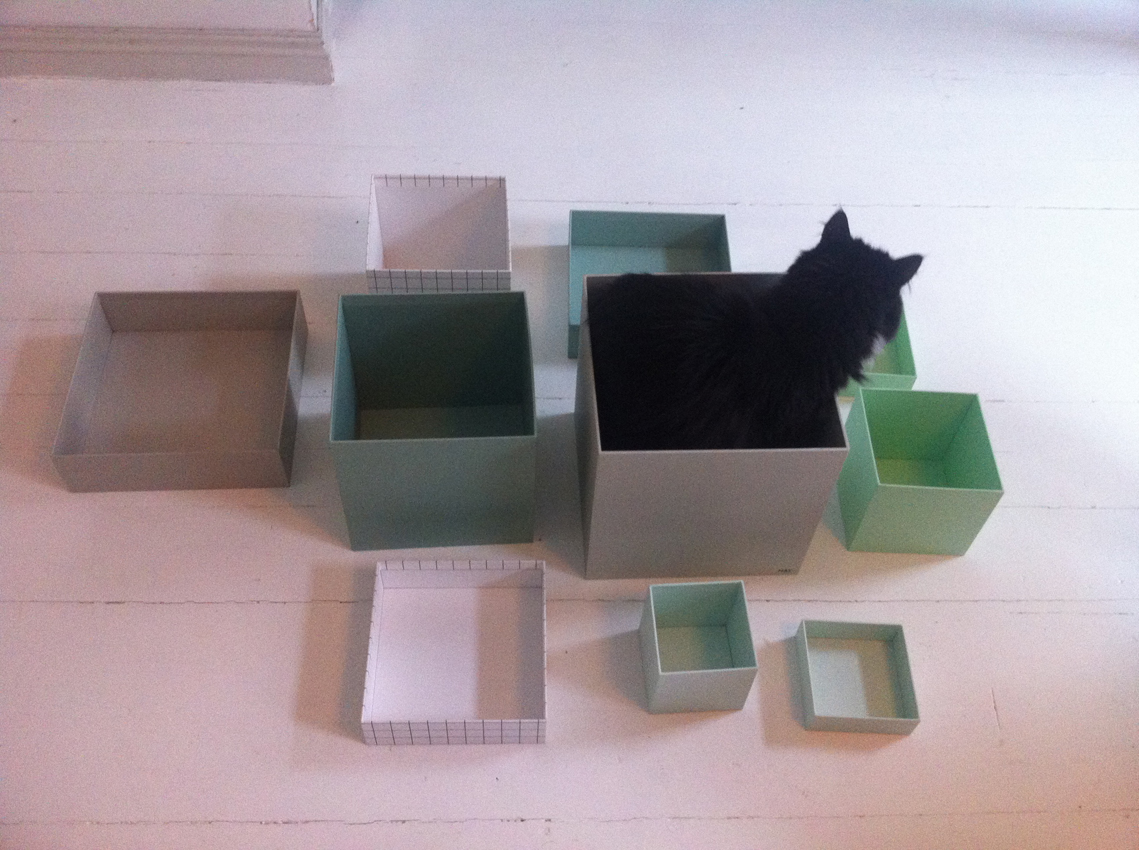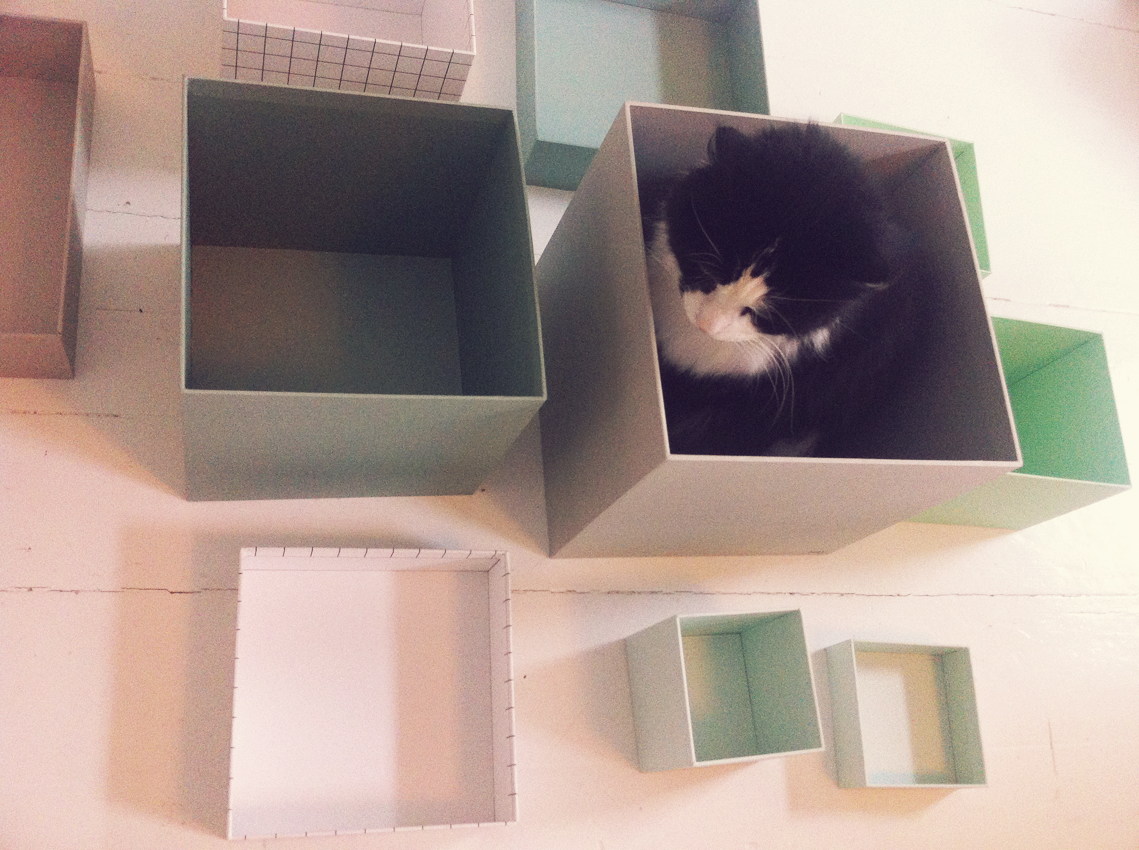 and of course my cats thought the boxes were for them! what is it with cats and boxes? 😀 ?