Mokaile! (ja pokaile myös)
Jos istuskelet nätin nuoren miehen kanssa (ihan vaan kaverimielessä) kotisohvalla, viinilasit kädessä, älä paina katsomatta Spotifystä play-nappia.
In the land of Gods and Monsters / I was an Angel / Looking to get fucked hard
Tai no toisaalta, paina vaan. Ja naura asialle niin että se viinisuullinen, jonka juuri kiskaisit, tulee lähinnä ulos nenästä.
Koska mokailu on vain hyvästä.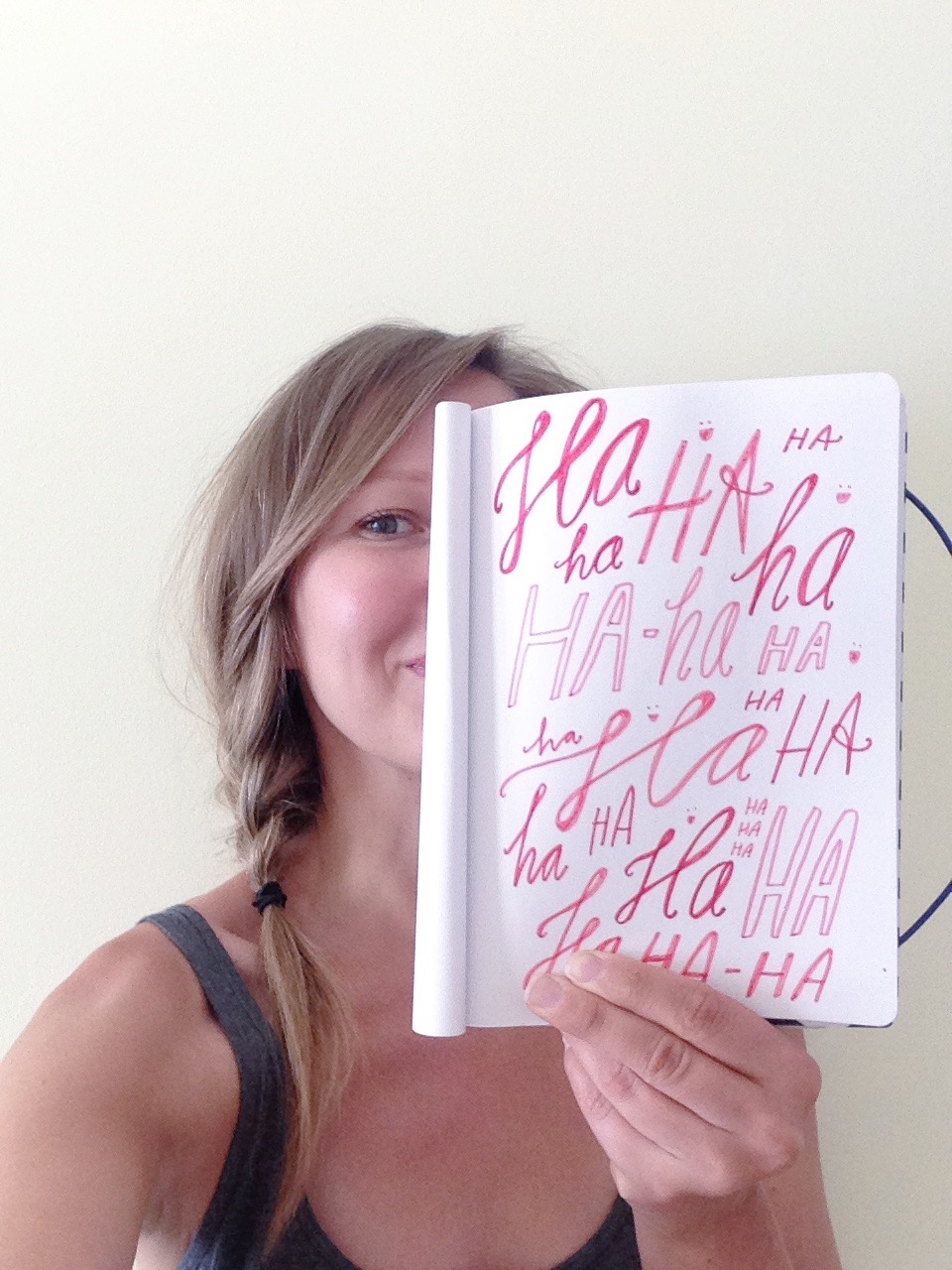 Yleensä kun minulle tapahtuu jotain todella mahtavaa, en välttämättä hehkuta sitä Facebookissa. Mutta lähes aina kun mokaan, kerron siitä.
Olin aloittanut uudessa työpaikassa ja menin esittäytymään uusille asiakkaille neukkariin. Hei, Saara, graafikko tässä tiimissä, kättelin ihmisiä. Muistin katsoa silmiin ja kätellä sopivalla voimakkuudella. Hauska tutustua, menenkin tästä jatkamaan töitä. Sitten kävelin ovesta, en kuitenkaan siitä ovesta mistä olin tullut, vaan toisesta ovesta, suoraan siivouskomeroon. Siellä sitten viisi sekuntia mietin, joko jään tänne tunniksi piiloon tai sitten kävelen ulos:
Heh, taisi olla väärä ovi.
No tietysti kävelin ulos.
Olen myös vierittänyt käsilaukustani tampoonit keskelle miesvaltaista palaveria, esittänyt vahingossa englanninkielistä ihmistä suomalaisella työpaikalla, kävellyt kaupungin suosituimman terassin läpi hame alushousuihin tungettuna… Näitä tarinoita riittää.
Olen melko kova mokailemaan, mutta olen myös oppinut että mokailu ja itselleen nauraminen tekee ihmisestä inhimillisen ja helposti lähestyttävän.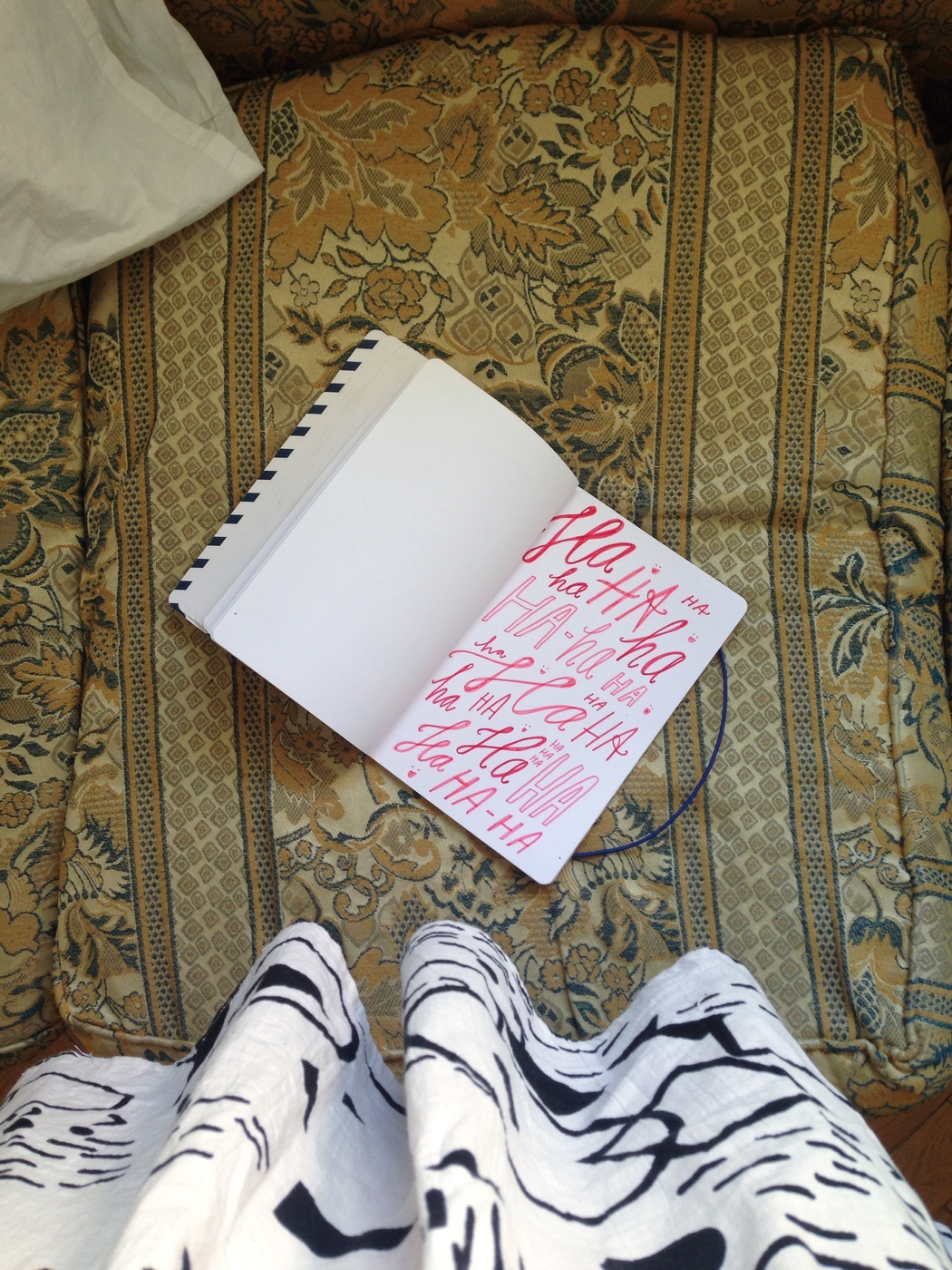 Toimituksen blogissa kyseltiin joku aika sitten vinkkejä siihen, miten pokata heila itselleen.
Oma vinkkini tulee tässä: Tee jotain, mikä poikkeaa siitä mielikuvasta, jonka olet muutoin antanut itsestäsi. Se tekee sinusta kiinnostavan ja mieleenpainuvan. Itse yritän tietysti aina aluksi antaa itsestäni suht normaalin ja järkevän mielikuvan, mutta sitten rikon sen kuvan kertomalla jonkun hullun tarinan, esimerkiksi siitä, kuinka join yllytettynä puoli litraa oliiviöljyä, koska ihmiset alkoivat latoa kaksikymppisiä pöytään. Loppujen lopuksi minulla oli sata euroa ja tosi pehmeä iho monta viikkoa.
Vuosia sitten olin vähän ihastunut yhteen poikaan, jonka kanssa vietin kivan baari-illan. Kotimatkalla sain viestin, jonka muistan edelleen, koska se vain oli yksi parhaista viesteistä ikinä. Hän ei kehunut minua kauniiksi tai ihanaksi, muistanut millainen mekko minulla oli päällä tai kuinka nätisti hiukseni olivat. Viesti meni näin:
Mahtava ilta! Nauroin vielä koko kotimatkankin sun jutuille.
Jos joskus pitäisi valita, olisinko mielummin mieleenpainuvan kaunis vai mieleenpainuvan hauska, valkkaisin ehdottomasti hauskan. Ja hauskuus syntyy aika usein siitä, että osaa nauraa itselleen. Nykyisin osaan jo ajatella monesta todella nolosta hetkestä, että olipa kamalaa, mutta ehkä kuukauden päästä voin jo kertoa tätä hauskana juttuna.
Eli mokailen jatkossakin, oikein antaumuksella. Kauneus haihtuu, mutta hyvät jutut ovat ikuisia.
—–
Make mistakes and learn to laugh at yourself. That´s good.