What You Need to Know about Doing Double Degree in KEDGE Business School?
This post is dedicated to those of you, who are interested in doing an international double degree in France. KEDGE Business School is the international double degree partner of the University of Vaasa in France. You can choose from their two campuses in France: Bordeaux and Marseille. Bordeaux is located in Southwestern France and Marseille in the Mediterranean coast of Southern France. In this post, we will go through the requirements for receiving a diploma from KEDGE Business School. We will later share our personal experience of studying in Kedge in another post.
The program, which double degree students from the University of Vaasa, take is called Master in Management Grande Ecole. There are some differences in the course offering depending on the campus which you choose as different campuses are specialized in different topics.  In Bordeaux, you can study at least management, international business, marketing & brand management, supply chain management, finance, and wine & spirits management. Courses are offered both in French and English.
Online Core Courses
Kedge has six online core courses that are mandatory: Human Resource Management, Innovation and Entrepreneurship, Complexity and Management, Finance, Marketing Management, and Corporate Strategy. It is possible to do three online courses in one semester. You are allowed to have two waivers, but you need to compensate them with extra elective courses. We were able to get accepted the courses we had done in Vaasa for Marketing and Management as well as for Corporate Strategy.
The online courses are demanding. Normally, we had one week to study the topic and then we had an online quiz. To get good marks from the quizzes, you actually need to spend time to get familiar with the different materials that teachers provide you. Depending on the course, we had to watch videos, get familiar with lecture notes, read articles or book chapters. Additionally, we had group works. At the end of the course, we had an online final exam.
Elective Courses
There are three cycles in the autumn semester and five cycles in the spring semester. It is possible to take three courses in one cycle, but two is the recommendation. The elective courses can be freely chosen depending on your personal interests. Normally, you need to take in total six elective courses, but we had to take eight to compensate the two waivers we got from mandatory online courses.
One course lasts about a month, except intensive courses that last only one week. Depending on course there are group works, presentations, simulations/games, and business cases. At the end of the course is an exam. The workload and complexity of the course vary a lot depending on the course and the teacher.
Proact
Proact is a project which students need to do in Kedge to acquire project management skills. Students can choose the project themselves, but it should last at least four months. The result of the project should be something that can be evaluated. For instance, we are doing the Project Double Degree – blog and Instagram as part of our Proact.
For the Proact, you are assigned a supervisor, who you will present your idea, your personal educational objectives, your action plan, time schedule, metrics of the project and in the end the results of the project.
Internship
Only requirements for the internship are that it must last at least six months, it should be in the business field and it has to be done during your studies in the Kedge. So, previous working experience is not approved as an internship. Most of the double degree students do the internship after their studies in Kedge. The job does not actually need to be an internship position. You only need to get a six months work certificate from the business field. Therefore, you can also easily apply to permanent job positions after your studies in Kedge.
English Language Test
Kedge demands English language test from their graduating students. The test can be either IELTS, TOEFL or TOEIC.  You can register to TOEIC through Kedge's language services. The test is taken on the campus, it takes three hours and costs 85 euros.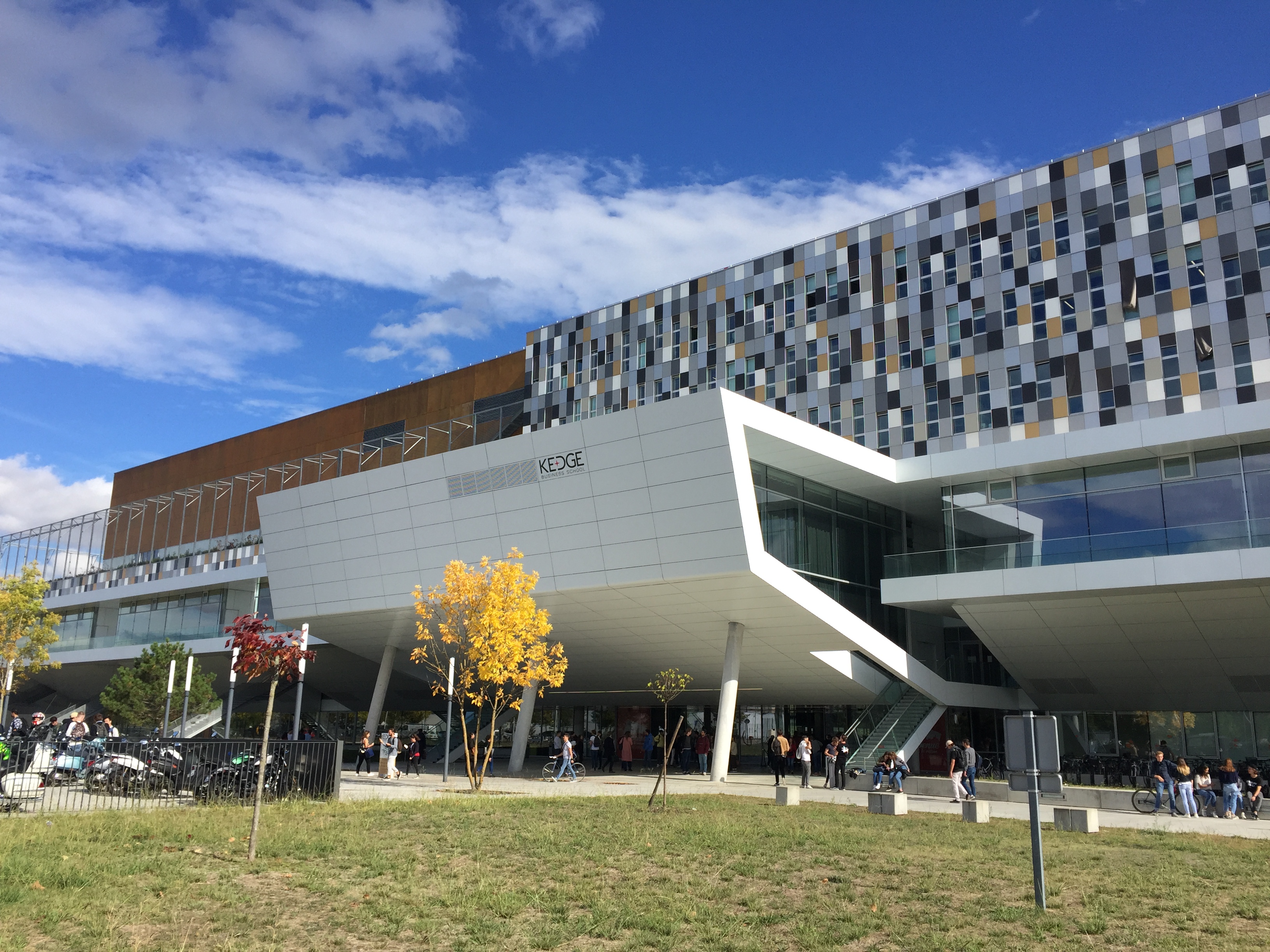 We hope this post will be useful for those of you, who are considering Kedge as your international double degree destination. In this blog, we are trying to provide you with the information that we did not have access to before our year in France. Please leave a comment in case you have any questions or reach out to us through our Instagram.
Sini & Mari
Go follow us on Instagram: projectdoubledegree  !