Why Double Degree? – Pros & Cons
Double Degree in a Nutshell
The idea of the double degree is to complete two master's degrees instead of one. The two degrees can be completed within the same time frame as the regular master's degree requires – in two years. A double degree student will get degrees from both the home university (University of Vaasa) and the chosen host university abroad by completing a certain number of courses that enable to validate the requirements of a double degree. Additionally, what is a positive thing is that the double degree requires only one master's thesis, that can be written either for the home or the host university and validated by the other university once completed.
We both chose Kedge Business School, Campus Bordeaux for our double degree exchange destination. What led us to choose the double degree, was first having the opportunity to study abroad for a full year instead of one semester. We both wanted to truly experience, how it is like to live in another country for a full year. Also, the opportunity to complete two master's degrees "only" by completing an exchange year was a very attractive and important reason behind our decision for choosing the double degree program. By having this other degree, we recognized that our opportunities in our future careers will definitely increase by not only by the diploma itself but also because of the broad network this business school would give us access to.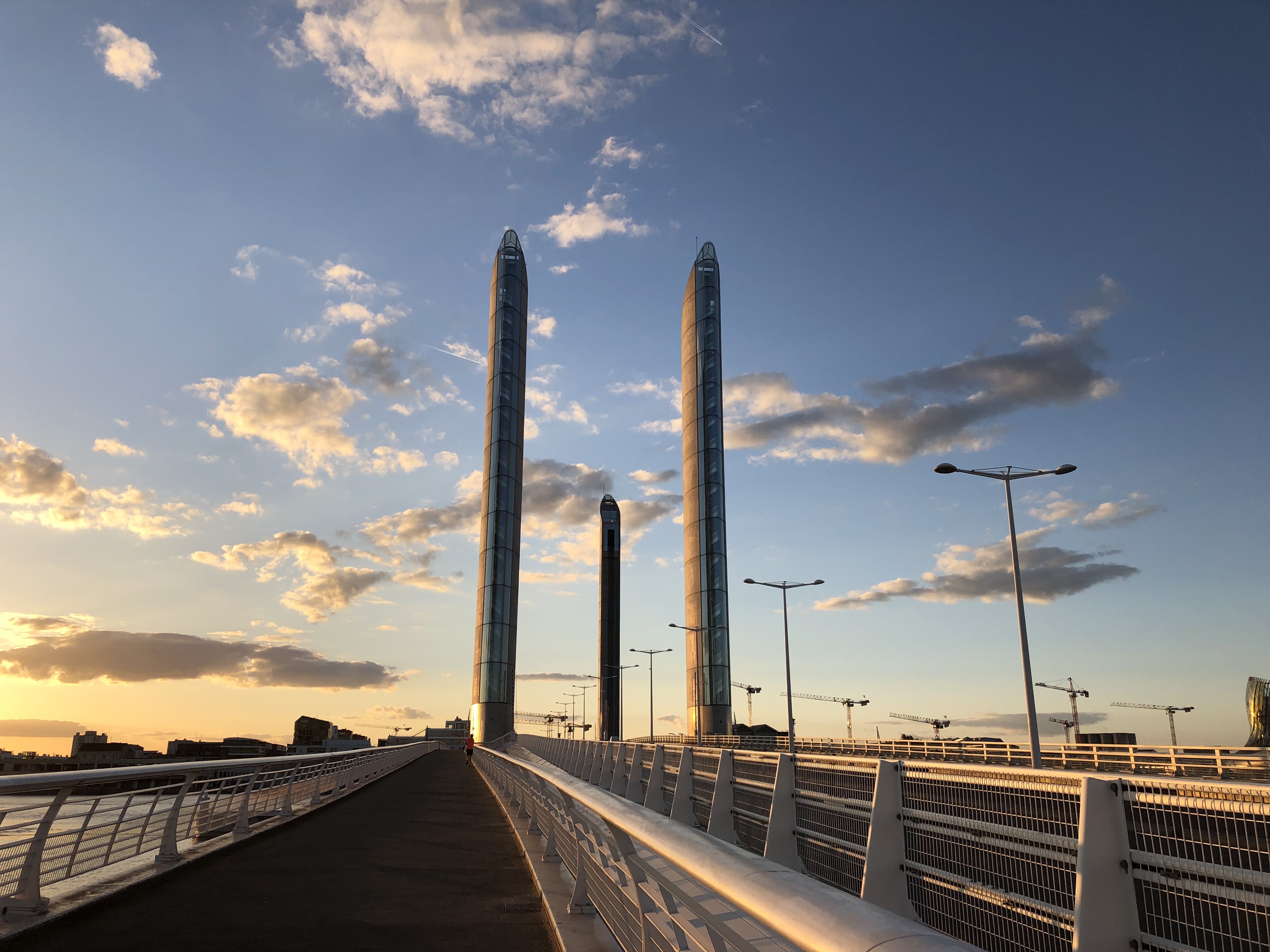 Pros and Cons
Before coming to Kedge, we were assuming that the workload would not be much more than what we had used to in Vaasa. During our first year of master studies in Vaasa, we had completed the 60 ETCS of mandatory courses, so we were only missing the 30 ETCS of elective courses and 30 ETCS of master's thesis. In total master's degree at the University of Vaasa is 120 ETCS, so were half through of our studies. We expected to get most of the mandatory courses accepted in Kedge, so we would only need to complete the elective courses, master's thesis and some of their own requirements like an internship to get the double degree.
However, we were able to get accepted only two courses out of six mandatory courses in Kedge. This meant that some of the mandatory modules we needed to take, were overlapping with Vaasa's courses (i.e. HRM, Entrepreneurship), but we still had to complete them at Kedge in order to validate our double degree. For those two accepted mandatory courses, we needed to complete two extra elective courses. This meant 4 core courses and 8 elective modules, which is 12 courses and 60 ETCS in total as one course in Kedge corresponds to 5 ECTS. In addition to the courses, the students in Kedge must do a five months long Proact-project.  We will make a separate post regarding the Proact later, but shortly the idea is, that the Proact will help students to acquire project management skills and they can decide the project themselves as long as it fills some of Kedge's requirements. Therefore, the workload was a little more than we had expected.
Also, Kedge Business School requires a 6 months long internship to be included in the double degree. Before completing the internship, the student will not graduate. For us, this was something that of course added some extra stress, especially when thinking about the graduation schedule. However, as the University of Vaasa does not require an internship, a double degree student will be able to graduate from Vaasa University as soon as the master's thesis is done and studies from exchange are accepted as part of the degree. That was a relief for us.
Another thing that surprised us, that became partly due to the increased workload, was the fact that there was not much time to think and write the master's thesis during the exchange year. The double degree is being promoted as a possibility to complete two degrees during 2 years, however, with the 12 courses at Kedge and with the willingness to travel and have a social life besides studies, it was almost impossible to move forward with the master's thesis during the year. This naturally means that in our case it was not possible to graduate in two years. This is of course not the ideal situation, however, it did not cause big problems for us and we accepted the fact that in order to get the two degrees, we needed to work a little more and become more flexible with our schedules.
In the end, what should be understood before completing a double degree, is the fact that it does not matter whether you end up graduating for example 6 months later than initially expected. We can honestly tell that you will value more the exchange experience and the great opportunity than a super strict graduating schedule.
Mari & Sini