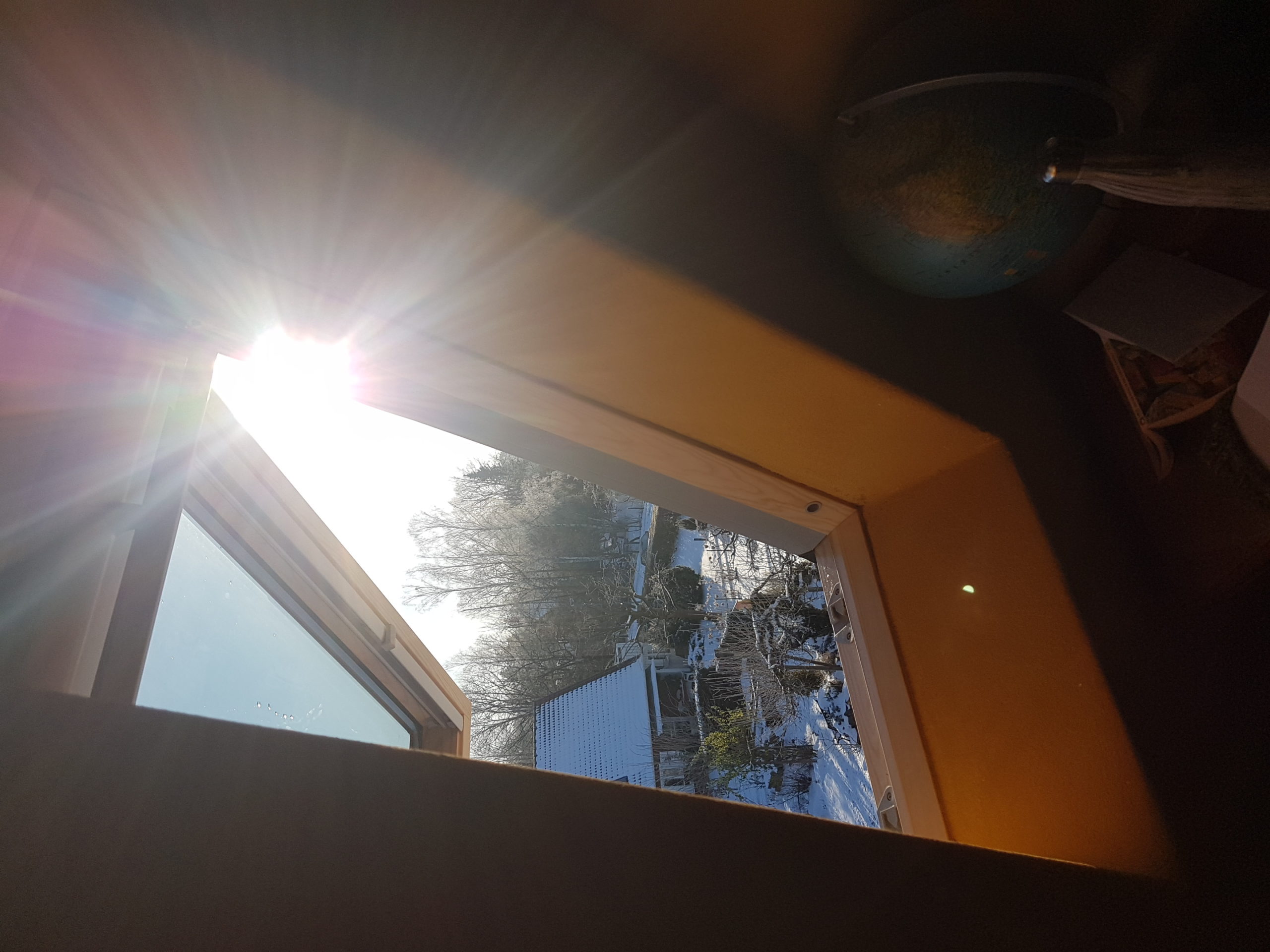 The world there, outside: German winter.
The world here, inside: small, content, peaceful.
It's just us, two families, the youngest of us just seven months old; and this tall house is our fortress. As if the snow had cut all our links to the surrounding world and we were left to survive on our own. (It is not the snow, however. It's a blizzard of a kind, true, but a strange and long and invisible blizzard.)
In my tiny yellow attic room I sit from late morning till late afternoon and dive into a world of words. When the day's work is over, I devote my time to those who have been eagerly waiting for my descent from the attic all day long (especially the very little one). Then the day is done, but there will be another one. Very much like this one. And then another.
My dual life: assiduousness – and then awe before the little adventurer who encounters everything for the first time.
Duality, clarity, tranquility.