To be or not to be a fan of Benedict Cumberbatch? (Clumsy poems to my favourite actors, part II)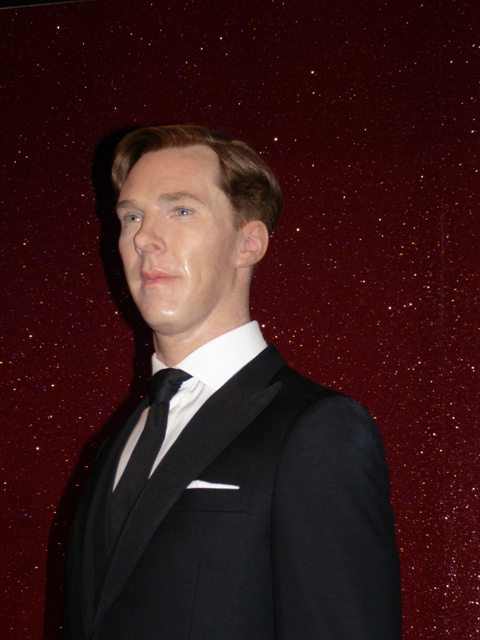 To be or not to be a fan of Benedict Cumberbatch?
(With apologies to W.S.)
To be or not to be
a fan of Benedict Cumberbatch is really not the question
because not to be one
 is so completely out of the question.
Whether as a dragon, a prince, a mathematician or a sleuth,
it's elementary, dear reader, there's no denying the truth:
In all of his roles Cumberbatch's talent makes you gasp
and as for his looks, well, just turn to any woman (or man) and ask.
(When you think about all this, it's no wonder Hamlet sold out so fast).
Who cares if the play is rather dark and dare I say – dull?
Who wouldn't want to see Benedict Cumberbatch holding a skull?
He once came to Finland to have a cup of coffee but didn't stay for long.
There's no reason to blame him –  Finnish coffee is quite strong*.
(*and he's  probably more used to the British stuff.)
Maybe somewhere in Helsinki someone knows him very well,
but whether this is so, it's impossible to tell,
I guess the real reason for his trip will always remain a mystery.
(To solve it I suppose Sherlock Holmes you should be.)
Talking of Sherlock – season 4 has now been delayed to 2017,
and while the news makes me sad, I know that only one thing this can mean:
his schedule is so tight that there'll be many other films where he can be seen!
I end my clumsy  poem with a wish from the bottom of my heart:
I really hope that Finnish cinemas will join Sherlock's Christmas episode's simulcast!*
(*Oh come on, they kind of have to. Since we have this kind of special relationship with Benedict and all. You know. Because of the coffee. He said he liked it. Or maybe he was just being polite. But anyway.)
poem & picture by irisihmemaassa